A Belief You Already Have That's Essential for Claiming The Writer's Life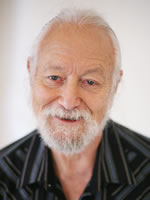 Will Newman
Today, while working on this week's articles for The Writer's Life, radio host Terry Gross derailed me.
I'd already planned what I was going to write. I had a rough outline and had done my normal research. As usual when I write, I had my favorite talk shows on in the background to 'keep me company.' (I've learned how to filter. And when I'm stuck, off goes the radio.)
So, I was listening to Fresh Air with Terry Gross. Her guests' discussion carried on in the background as I typed away without it catching much of my notice. Until …
Until one guest, Scott Weidensaul, said the current theory is that birds migrate long distance using quantum entanglement.
'Quantum entanglement' grabbed my attention and kept me riveted for the next seven minutes. Why those words?
Why? I did well in science classes, except I struggled with physics in college. I had to work ridiculously hard to grasp the math behind concepts. But once I was far enough removed from ever having to worry about grades, I decided to study physics as a nonscientist. And I enjoy it.
And one area that fascinates me: Quantum physics.
(Don't worry, I won't impose my fascination with quantum physics on you. I barely, barely understand it myself.)
So when I heard that birds may be navigating by quantum entanglement, the program grabbed my attention. And derailed my plans for today's article.
What Fresh Air convinced me to write about is an essential belief for any copywriter. For you.
You see, at 67 years old, why should I care about quantum entanglement and birds? Or why earthquakes prevail where I live? Or — most recently, as mentioned last week — the finer points of social media for us copywriters?
An essential quality of success …
Why do I care?
Because … I love to learn …
Thanks to my mother.
A single parent mostly, my mother bought my sister and me the World Book Encyclopedia when I was around four or five years old. When one of us asked Mommy a question, her regular answer was, "Look it up." Then she'd discuss what we'd read, or read it to us when we couldn't figure out all the words.
This from a woman who never finished 8th grade. From a self-taught lover of learning.
But my mother isn't my sole model for loving to learn. My transition from science to teaching brought me to a classroom as an aide in a residential treatment facility for adolescents. I had my basic teaching credential and was treading water before starting the special ed program.
The teacher, Irv, and I discussed philosophy, literature, science, opera, sports … and gambling. In a former life, Irv dealt craps and blackjack in Las Vegas. In that former life, he was, in his words, "one of those 'dese, dems, and dose' guys."
Irv made a decision midlife to change his life. He studied. He read. He learned. He claimed a new career.
A life-changing belief …
My mother and Irv are hardly the only folks I've known who made the decision to keep learning, to keep changing. Every October at Bootcamp, I get to meet people who follow a core belief my mother and Irv lived by.
Every time I write an article for AWAI, I'm writing to readers who hold this belief … or they wouldn't be reading what I write.
You are one of those people who embrace this belief.
So today, I'm not writing to teach something new. I'm writing to congratulate you on embracing that same belief … The belief that derailed my writing when I heard about birds and quantum entanglement on Fresh Air.
This belief we hold in common:
Learning never stops! Success comes from learning.
Do you know people like Irv and my mother? Tell us about them — or about your own commitment to lifelong learning — by commenting below.
And I'm looking forward to seeing you again tomorrow. I'll introduce you then to someone very much like you who's parlayed his belief in lifelong learning into a new, growing copywriting career.

The Professional Writers' Alliance
At last, a professional organization that caters to the needs of direct-response industry writers. Find out how membership can change the course of your career. Learn More »

Published: May 3, 2016