COPYWRITER WANTED – Digital Marketer is Looking to Hire a Full-Time Copywriter to Work with Ryan Deiss and the DM Team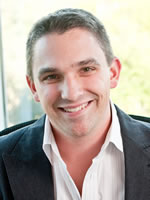 Ryan Deiss
"I've told everyone for years that if you really want to learn copywriting, that you need to go to AWAI. You need to go through AWAI's programs. And so, since we're now in the position where we need to bring on a copywriter, it makes all the sense in the world for me to take my own advice in reverse," Ryan Deiss, Founder and CEO of Digital Marketer.
Digital Marketer is looking for an in-house copywriter to craft compelling, high-converting email promotional campaigns and landing page copy to help grow their overall revenues.
Please listen in to this interview I did with Ryan about the opportunity. He answers these questions and more:
What makes Digital Marketer different from other online marketing resources?
Who's your ideal candidate for this position? What traits/characteristics are important to you?
What will a typical day be like for the writer you hire?
Best piece of advice for success as a writer for Digital Marketer?
What's the most exciting trend you're seeing in copy right now?
Streaming Audio Interview (right-click to save)
Here's more about the position:
As a member of the Monetization team, your job will be to leverage Digital Marketer's tested and proven copy and campaign templates to craft "control" pieces, and then utilize your own skills and creativity to beat your controls … without ever resorting to spammy, scammy sales tactics.
The work WILL be challenging, but it will NEVER be boring. (They happen to believe that the right person for this position will be attracted to and inspired by just such a challenge.)
IMPORTANT: This is an in-office position, so please do not apply if you are not already living in or are willing to relocate to Austin, TX.
What will you be doing on a day-to-day basis?
Meeting with fellow members of the marketing team to discuss offers, positioning and messaging.
Familiarizing yourself with DM's products, target audience and competitor activities in the market.
Brainstorming ideas and concepts for the visuals and words with other members of the marketing and product teams.
Writing email campaigns based on tested and proven campaign templates.
Writing sales page and landing page copy based on informational content provided by the product team.
Preparing and editing email correspondence, reports, and presentations.
Working with media planners/buyers and the marketing department to fully develop advertising campaigns.
Writing press releases to advertise new products.
Revising, editing, and proofreading content as needed.
Monitor and change advertising campaigns to change effectiveness.
For much more, including requirements, salary, benefits, and how to apply, click here.

The Professional Writers' Alliance
At last, a professional organization that caters to the needs of direct-response industry writers. Find out how membership can change the course of your career. Learn More »

Published: May 20, 2016