Do Your Headlines Rouse Curiosity? Or Do They Befuddle and Confuse?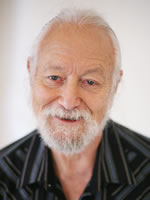 Will Newman
It's fantastic seeing you back today as I continue sharing some of the most popular Exclusive COS Blogs with you this week. (If you missed yesterday's article about the importance of having the mindset of an "A-level" copywriter, click here.)
Today, we're going to talk about another crucial aspect of copywriting — curiosity in headlines. Understanding this will help you achieve the writer's life faster.
Let me start with two questions about headlines:
Can headlines be intriguing, not give all the facts, and still be successful?
Or do you risk eliciting confusion if the reader thinks, "I'm not sure what this means"?
This boils down to the fine line between rousing curiosity and risking indifference from confusion.
Curiosity elicits the response "I want to read more." Confusion gets the response "I don't really understand, and I don't want to waste my time finding out."
This latter response is not what you want. Get that, and your letter gets tossed in the trash.
Let's look at three classic headlines that rouse curiosity and get the prospect to want to learn more.
A Mike Palmer headline for True Wealth:
Outlawed for 41 years, now legal again,
this investment launched the largest
family fortune the world has ever seen …
and could return 665% in the next 12 months.
Mike leaves out tons of details about the opportunity, but there's enough here to pique curiosity. What questions did you have when you read it?
When I first read it, mine were:
What is the "it" in this headline?
Why was it outlawed for 41 years?
What made it illegal?
Why is it legal now?
What family is he talking about?
How does all this impact my own wealth plans? (The most important one.)
Six questions to rouse curiosity, each one making you want to know more.
Here's another curiosity rouser, a Kim Schwalm headline for Women's Health Letter:
Want to Stop Arthritis Pain?
Stop Taking This
Supplement
What is this supplement? I might be taking it right now!
Porter Stansberry offers another curiosity rouser with this headline for Oxford Club:
There's a New
Railroad Across America
And it's making some
people very rich
In fact, one ex-bond trader with a mixed track record
made $1.8 million per day for 540 straight days
Two questions here:
What new railroad — high-speed rail or something else?
How can this make me rich?
Porter's headline would have been far weaker if he'd stopped at the first curiosity part. If an Oxford Club prospect got a mailing that said, "There's a new railroad across America," he might have had his curiosity piqued, but probably not enough to get him to read the rest of the package.
Porter used curiosity to pique interest.
The following home-brewed headlines also rouse curiosity. But I deliberately wrote them so they'd fall short in other respects:
America's Greatest Investment Opportunity
This headline may rouse curiosity. But it's like tons of other financial headlines. Nothing new here. Nothing personal about it. Nothing to make you feel you're among an elite few who'll profit from this opportunity.
Another:
A Spoonful of Cinnamon
I wrote this to rouse curiosity around the health-promoting benefits of cinnamon (which are real, by the way). But it doesn't tie into any of the prospect's core emotions. As it stands, it doesn't work.
Both headlines raise questions. But neither has the power to compel prospects to read more.
Where does this power come from? This is far too much to cover here … or even in the Exclusive COS Blog. I will be covering headline strategies in future articles in The Writer's Life.
But your takeaway today is this: When you write a headline, make sure it rouses curiosity that brings your prospect into your writing … and doesn't just befuddle him.
What headlines have you written or seen that have aroused curiosity positively? Which produced yawns? We'd love to hear about them. Let us know by commenting below.
I hope to see you back tomorrow when I'll talk about one of the greatest barriers to achieving the writer's life.

The Professional Writers' Alliance
At last, a professional organization that caters to the needs of direct-response industry writers. Find out how membership can change the course of your career. Learn More »

Published: May 24, 2016