Four Steps to Make Reinventing Your Life Successful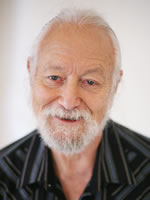 Will Newman
Welcome back! I'm glad to see you here once again as we look at reinventing yourself … and how to approach your decision carefully and sensibly, so you get where you want to be … as quickly and surely as possible.
If you were with us yesterday, you recall how I've reinvented my professional life.
Reinventing your professional life doesn't stop with simply changing your career. It takes on much bigger dimensions. Self-reinvention changes how others view you. It changes how you view yourself. Reinvention isn't a cliché. It is your reality right now.
So, today I'm going to give you insights into how I went about changing my life's direction … not once, but twice. Both times I made this change, I went through these four reinvention steps. (Although I didn't realize it at those times.)
Reinvention Step #1. What will your future look like?
When I realized I needed to change from being a biochemist, I talked at great length to my future wife, Linda. Not once or twice, but many times.
Linda provided much needed support — which I'll tell you about in a couple of minutes. But the biggest service she provided was giving me a need to view the direction I wanted my life to take clearly … clearly enough that I could describe it to someone else.
Even if you have a "Linda" in your life, take this first step by yourself. Sit someplace quiet. Close your eyes, and imagine where you want to be when you've reinvented yourself. Imagine how you'll feel … and how others will respond to you once you've made the change.
Then imagine what you'll leave behind. Of course, if your reinvention involves becoming a successful copywriter, you might leave behind debt … or worry … or the 8-to-6 daily work struggle.
You might want to leave these things behind, but they've been a big part of your life for many years. Just like pain you've endured for a long time, when they're gone, they leave a hole. In your imaginings, ask yourself if you're ready to fill that hole with a better, more satisfying life. If the answer is "yes," then …
Reinvention Step #2. Put your vision — and more — down on paper.
I didn't understand this step for my first reinvention. But the second time around, I sure as heck understood its importance.
During my 25 years as a teacher, I'd learned the importance of writing out plans, of tracking progress, of letting the written word be a silent promise.
If your reinvented life is worth pursuing, it's worth writing down. Once it's written down …
Reinvention Step #3. Now that you have a vision of your future, make it real.
How do you make your reinvention real? Ask yourself what you must do every day to make your dream reality. Look for work? Meet new people? Join with others who are doing the same thing?
Make it specific. Make a list of everything you need to do and a schedule for when you'll do it. Then do it and commit to keep doing it, one day at a time. To succeed here …
Reinvention Step #4. Build a support system.
When I reinvented myself, I was (and am) incredibly lucky. I have a built-in support system with Linda. Many, many people aren't so lucky. If you don't have a built-in support system, find people who believe in you … who'll support you every step along the way.
This could be friends, family, associates, members of your church or social club. Or if you belong to AWAI or Circle of Success, your support system includes your fellow members, copywriters who're reinventing themselves the same way you are.
Once you have your support system, rely on them to keep you on track (see Step #3) and moving steadily forward. (A fabulous benefit of having a support system in AWAI is you do that for each other.)
Will following these four steps get you where you want to be in your future?
Yes … if you work at it, persist, and have faith in yourself. And tomorrow, we're visiting with an AWAI member who succeeded in her reinvention — after a 34-year career in nursing.
Please join me then … but now, I'd love to have you comment on today's article below.

The Professional Writers' Alliance
At last, a professional organization that caters to the needs of direct-response industry writers. Find out how membership can change the course of your career. Learn More »

Published: May 31, 2016