How Motivation, Connection, and Association Can Bring You The Writer's Life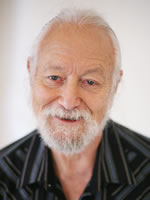 Will Newman
I'm pleased you've returned today as we continue our visits with Circle of Success members. (Click here, here, and here if you've missed our previous visits.)
Just so you know, I didn't handpick these members to highlight. I asked for a few volunteers, and these were the first to offer to share their stories.
And their stories are like yours … not because they're the same as yours. Each is different. Each one of these members has faced different challenges. Different from yours, I'm sure.
But like you, they're changing their lives by embracing the writer's life. But they've also discovered the power of connection and association through Circle of Success (COS).
'Nuff said about that.
Today I'd like you to meet Mitchell Cohen.
Mitchell's story of finding the writer's life …
I've been married almost six years to Trisha. We met on a ski trip more than 30 years ago, dated, and went our separate ways. When we re-connected, I proposed on top of Vail Mountain.

We live in Springfield, IL. It's pretty cold here in winter, so every year, we try to take a beach vacation in early December. Our fitness routine includes CrossFit.

I've been an attorney almost 30 years. Currently, I'm an Administrative Law Judge. But right now, I see the writing on the wall. Retirement may come sooner than expected, something that's always on my mind.

I like to write. So when I clicked on an online ad introducing me to AWAI direct-marketing copywriting, it not only sounded interesting, but appealed to me because I thought it was something both my wife and I could do from anywhere in the country.

What a relief this could be if retirement (laid off, fired) was imminent. The more I read, the more I researched, the more I learned, the more I liked.

I joined COS at last year's Bootcamp for many reasons. First and foremost, I joined to improve my copywriting. Second, but almost as important, COS motivates me to continue working on myself, writing with deadlines, attending Targeted Learning Program classes, and having peer reviews of my writing.

In addition to all that, I have access to the library of AWAI materials. And I get to attend another Bootcamp and Job Fair for free.

I'm really glad I joined. Because of COS, I've learned the detailed breakdown of successful direct-marketing letters in the Targeted Learning Programs. Headlines, leads, everything. The trainings add so much to The Accelerated Program for Six-Figure Copywriting.

Plus, we get to practice skills with an instructor and other members in the class. I may have learned the most going through the formal Peer Review process and listening to the others in the class at the end of the Headline section, as an example.

I credit Bootcamp for getting me into COS. As I said, I joined at my first Bootcamp in 2015.

Bootcamp allowed me to meet AWAI staff, professionals, and real copywriters who helped me along my copywriting career journey. Putting a face to a name is always a great benefit to any professional conference, seminar, or Bootcamp.

Networking with others — those who are already copywriters, those who are still trying to be copywriters, speakers, etc. — is another great benefit. Spec practice — a must for the copywriting industry. Job Fair.

I'm going again this year — in part, because I'm a COS member. But more importantly, I don't want to miss any live presentations, or opportunities to practice Spec Assignments, or the so-important networking. And then there's the giant boost in energy that comes from an AWAI live event.

There's nothing like the energy of being at an AWAI event. If I'm there in person, my full attention is devoted to copywriting. You learn a lot more from experiencing the presentation from experts … in person.

AWAI helps students prepare for these opportunities. I want the chance to practice these skills as often as possible. Bootcamp and Job Fair give me those opportunities. Thanks, AWAI.

I highly recommend a live AWAI event LIKE Bootcamp to any AWAI member. Hearing the off-the-cuff tips, tricks, tools, and speaker experiences can spark a great idea. You get to see, hear, and feel their true desire to help everyone at AWAI improve.

Since joining Circle of Success, I've landed five clients. Not bad … and I'm looking to add more. Forced retirement isn't so daunting anymore.
Please join us again tomorrow. We'll hear from Penny Hunt and learn about her 3-G's for Success. Until then, tell us what you think about Mitchell's story — or about anything on your mind. Simply comment below.

The Professional Writers' Alliance
At last, a professional organization that caters to the needs of direct-response industry writers. Find out how membership can change the course of your career. Learn More »

Published: May 12, 2016