How to Break Free of the 'Fear and Greed' Trap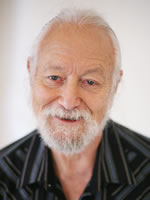 Will Newman
Fear and greed …
Yesterday, we debunked the myth that fear and greed are the only emotions you need to target to be a successful copywriter. (And here is Monday's article about the Rule of One.)
But I left you hanging yesterday … after reminding you that we humans are complex individuals motivated by many different emotions. The question for you as someone seeking the writer's life is how do you find which emotions to target?
You do that by getting to know the most important person for successful copywriting. That person is your prospect.
Just as a reminder, your prospect is the person you want to buy your product … or subscribe to your newsletter … or act in a certain way.
Getting to know that person is extremely important. That's why it's the very first session in the Circle of Success Headlines Targeted Learning Program. (For more details on the COS Targeted Learning Programs, go here.)
The starting point for getting to know that person is …
The Shadow Image: Demographics …
Beginning copywriters often think clients expect them to "know it all" when they first get an assignment. Because of that, beginners are afraid to ask clients questions.
This isn't the case at all. The client wants you to know as much as possible about the prospect and the product so you can write effective copy. They'll gladly answer questions like, "Who's your best customer? The one who buys time and time again?"
The client will start with two types of data about their best customers: demographics and psychographics.
Demographics reveal basic data about best prospects like gender, age range, income, and education. Demographics include whether most of your prospects own or rent their homes. And if they're married or single, have any kids or grandkids. That sort of thing.
While vital to the 3-D image of the prospect, demographics don't provide a very rich picture. It's the starting place. When you combine demographics with your knowledge of the product, you get your first inkling of this real person you're writing to.
Understanding your prospect's inner life …
You're more than the sum of your age, income, education, and marital status. You're a complex person with complex needs. To know you deeper, I must delve into that complexity. Same with your prospect.
The books and magazines your prospect reads say a lot about her. So do her hobbies and recreations. As does the political party she belongs to. (Your client can give you much of this information from what's called the data card.)
This type of information shows your prospect in a richer, fuller light. We're starting to get a feeling for her inner life. We're learning a little bit about her belief system. With enough probing, we're even getting a sense of her hopes, desires, and aspirations.
All of this data is your prospect's psychographics.
Let's see how this might work for a joint product.
You've projected your prospect is an older grandmother. The data card indicates prospects like her are likely subscribers to Modern Knitting. You're starting to get a better sense of why relieving aching joints is important to her beyond the pain.
Sore, stiff hands make knitting for grandchildren almost impossible. Insight into her life. Another way to understand her. And more important, your first personal sense of how she feels about the loss sore joints cause.
You're starting to feel her pain personally, to develop all-important empathy.
You're getting close. And this is where many copywriters stop … with demographics and psychographics.
But there's a really easy way to dig even deeper. And we'll talk about that tomorrow when you learn how to delve into the real person behind the 3-D image.
Until then, I'd love to hear your ideas and thoughts about this article. Comment below to let us know.

The Professional Writers' Alliance
At last, a professional organization that caters to the needs of direct-response industry writers. Find out how membership can change the course of your career. Learn More »

Published: May 18, 2016