Lifelong Writer Finds Fun and Spare Time Income in Retirement with Copywriting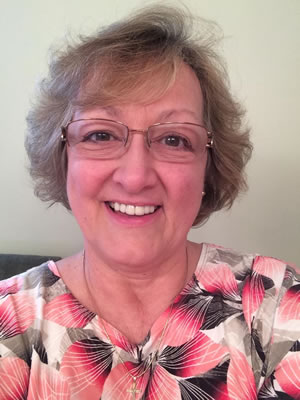 Penny Hunt
When Penny Hunt was looking at retirement, she wasn't ready to quit working. Yes, she did want to leave her position as an administrative assistant. But she had a new career in mind.
"It was part of my job to be the point person and send out correspondence to the different groups I worked with. Many called me the 'Email Queen' and told me they really enjoyed receiving my emails," explains Penny.

"So, when I got close and began thinking about retiring, I felt it was the perfect time to start training for what I would do in my spare retirement time to earn additional income. I wanted to be able to do those extra things with our grandchildren without having to pinch pennies."
Since training with AWAI, Penny has had a very diverse group of clients. She's written two sales letters for a mortgage refinancing company, an email series for a plumber in Australia and another for a guide for winning at the online game Warcraft, a blog post for the Proctor Gallagher Institute … the list goes on. For Penny it's not about working full-time as a copywriter necessarily. She's simply seeking some extra money, with time to enjoy retirement.
"I have simply taken on jobs as I have wanted. I have not had the six figure success that others may have experienced, but then, I really didn't aspire to that," says Penny.

"When I wanted to write, I would do some marketing or check some job places … and I usually was able to land an assignment. So, for me … that feels great. I know for sure that if I put my mind to it, I could take it to the next level. And maybe that is where I'm heading now."
Throughout all the freelance work she's done, Penny does have a favorite type of copy. And it could be her focus as she seeks out new clients.
"Of all the options and choices AWAI offers, it seems that the email market is the one I enjoy the most. I have written emails for many different niches and topics. I like the shorter copy and the fact that it allows my imagination to be used a lot as I do have a vivid imagination," says Penny.
Every writer's life is different. And Penny, you've found the one that fits you. Great work!
You can check out Penny Hunt's freelance website here: www.pennyhuntcopywriting.com.
And if you'd like to become a successful email copywriting specialist like Penny, AWAI's program Email Copy Made Easy has everything you need. Go here for more details.

The Professional Writers' Alliance
At last, a professional organization that caters to the needs of direct-response industry writers. Find out how membership can change the course of your career. Learn More »

Published: May 12, 2016