Free Webinar and Q&A: Make Money Writing – Without Any Clients!

Like the idea of well-paid writing … but not the idea of getting clients?
Join Katie Yeakle and me on Wednesday, June 1st at 12 p.m. ET, and learn about three paths you can take this summer to start making money as a writer – without a single client.
We'll even open up the lines after we're done teaching for a Q&A to answer questions you may have about these paths – or anything else you want to know about making a living as a writer!
Again, this is a FREE event.
Even if you're not quite ready to start making money as a writer, and just want a better understanding of the different paths that lead to the writer's life, you're welcome to join us. Sign up here.
Get $25,000 of Training for $1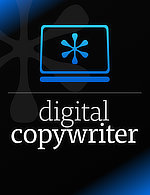 Right now, you can access over $25,000 worth of training webinars — along with templates, pricing guides, invoicing tools, "how-to" videos, and much, much more — to help you launch your paid web-writing career.
Wealthy Web Writer has everything you'll need to become a paid web writer.
And during this 30-day "test-drive," you can get access to the entire site for just $1.
Launch your paid web writing career for $1.
Published: May 28, 2016