The Most Important Thing You Must Do to Achieve The Writer's Life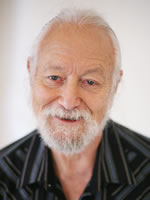 Will Newman
Over the last three articles, we've been looking at ways to succeed in creating the writer's life by dipping into the Circle of Success Exclusive Blog vault. (Click here, here, and here if you missed those articles.)
When you become an AWAI-trained copywriter, you learn literally hundreds of secrets to becoming successful.
Yet no matter how many secrets you learn … or how many of my articles you read … or copywriting programs you take … or copywriting books you study …
These keys to success mean nothing if you don't do one thing.
This simple "secret" is nothing new: If you want to achieve the writer's life, you must write. And write more. And even more.
Write something every day. Seven days a week. Try writing at least 250 words. Make it something that will have the biggest impact possible on your career.
What do you write?
Choosing from a world of possibilities
When you're first starting out …
Copywriting is persuasion. Make your daily writing persuasive writing. If you're just starting out, find something you're passionate about and persuade someone else to see your point of view.
Write your local newspaper about an important issue. Convince readers your cause should be supported.
Write a personal letter to a friend praising the benefits of a product you like. Or, write family members about pursuing the writer's life.
Write a testimonial letter for products you've tried that have wowed you. Or, write to a company about one that disappointed you.
Did you visit a vacation spot you loved? It doesn't have to be a fancy escape to Belize. Write about the three days spent fishing near where you live.
Once you've written your letter, don't send it. Let it sit a few days. Then, for one of your daily writing sessions, don't write. Instead, rewrite.
Look at your writing with a critical eye.
Does it say exactly what you wanted? Did you use the best words possible? Have you eliminated words you didn't need … and simplified your language as much as possible?
Afraid you'll run out of things to write about?
Not a chance! Carry a notebook and pen with you everywhere. (You're a writer now. Never be without your tools.) When something interesting, compelling, or disturbing strikes you, write a few brief words about it in your notebook.
And when you make the decision to seriously pursue training to become a copywriter with AWAI's support, it won't take long before you find something to write about in the AWAI materials.
Something like the restaurant letter in The Accelerated Program for Six-Figure Copywriting. There are exercises like that one throughout the AWAI programs.
And if you make the decision to fast-track your career by joining Circle of Success? You'll have access to COS Spec Assignments. These give you real-world writing experience … with the possibility of getting paid for your work. (You can find out more about how COS can help advance your career right here.)
Here's an essential 'rule of writing.'
The more you write, the easier writing gets. You'll gain more confidence. You'll love to write and write even more. And soon, you're submitting real Spec Assignments to companies you want to write for and getting paid.
But, it won't happen if you don't take that one important step … and write every day.
Tomorrow, I have a treat for you. One of my friends in Circle of Success will share a unique view on success. (She also uses the strategy of writing every day to further her career.)
Until then, let us all know what you would enjoy writing about by commenting below.

The Professional Writers' Alliance
At last, a professional organization that caters to the needs of direct-response industry writers. Find out how membership can change the course of your career. Learn More »

Published: May 26, 2016