Penny Hunt's Secret Sauce for Success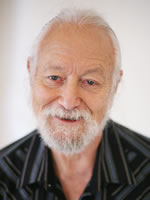 Will Newman
Thank you so much for coming back today. During this week, we've visited with AWAI members who've joined Circle of Success (COS). (Click here, here, here, and here if you missed any of this week's articles.)
Today, Friday the 13th, is a lucky day for us … thanks to COS member Penny Hunt. She wants to pass on to us her "secret sauce for success."
And by the way, if you want to learn more about joining Circle of Success, you can get more details here.
My Secret Sauce for Success
By Penny Hunt

While attending the 2015 AWAI Bootcamp, Will Newman was interviewing AWAI members and then posting his articles here in The Writer's Life. My interview appears in the October 30th post. If you missed it, see it here.

After the article published, people began reaching out … hungry to know more details about what Will called "Penny's 3 G's for Success."

Now, I'm thrilled to have the opportunity to share more with you!

Years ago, I toured the country conducting introductory meetings for an 8-week smoking cessation program. Because I consistently enrolled the most people into classes, I was asked to create a training program to teach others EXACTLY what I did to achieve those high results.

I was honored, but a bit confused.

I assumed everyone was doing what I was doing. Apparently not. I began paying attention, making notes from the time I arrived to when I conducted my presentations and left. To my surprise, significant differences became clear from how others did their introductory meetings.

It really wasn't until I was having my interview with Will that it hit me. Even back then, and for most of my life, I was using this concept of "Get, Glean, and Give." I just never really articulated it.

So, let's take a look.

Get: What You Do For You

Get There. When beginning any project or task, first determine the end result. This "Get There" is simply another term for setting the goal. Unless you pinpoint what you're trying to achieve, it's really hard focusing on what you want.
Get Organized. Gather the resources needed to make this thing happen. Reading, research, notes, webinars, or brushing up on a program. Then arrange your notes in order of importance to achieve your "Get There."
Get Started. Anyone can determine a goal and gather the information needed to reach it. But unless you actually put it in motion, you'll never get it done. Simply put … take your idea/goal from initiation to completion. Getting it done requires you to start!

Glean: Information You Obtain From Others and Your Resources

Get in touch with your personal contacts. Seek their advice and suggestions.
Gain additional information from others outside your own contacts, if needed.
Glean material from the resources you've gathered during the "Get Organized" phase. Movies, TV shows, articles, and so forth provide additional gleaning opportunities.

Give: What You Do For Others

This might not seem to fit when you're striving for something for yourself … but without giving, you'll never receive. Consider the following:

Give to others
Give to your church
Give to your community or charity

Remember the times someone helped you? Critiqued copy? Opened a door? Answered a question? Little things and big things, too.

Keep in mind … you never know how big your help is to someone. It might seem small to you, but to them, it could be an enormous help. Life-altering, even.

Determine what you would like to Get.

Glean from people and resources, gaining information and taking action to make it happen.

Then, as opportunities present themselves, Give back and help in some way.

I can plainly see how implementing the 3 G's throughout my life and career helped me achieve success in each endeavor. My hope is that the 3 G's will help spur your career along to the success you desire!
I thoroughly enjoyed meeting with Penny last year, and wish her much continued success. True to her third G, she is a very giving person as evidenced by her readily agreeing to write this article.
I've seen this happen time and again from other Circle of Success members. And one place they give freely is in helping each other. Once again, they exemplify the power of connection and association.
Let us know what you gleaned from Penny's article by commenting below.
I'm eagerly looking forward to seeing you next week when we look at one of Mark Ford's essential secrets to writing success.
Until then … keep reading. Keep writing.

The Professional Writers' Alliance
At last, a professional organization that caters to the needs of direct-response industry writers. Find out how membership can change the course of your career. Learn More »

Published: May 13, 2016