Need a College Degree to Be a Copywriter? Don't Tell Steve Agin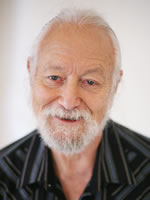 Will Newman
Yesterday, I told you what I feel is the secret ingredient of success: The power of association and personal interaction.
At that time, I told you I'd let Circle of Success member Steve Agin tell you his story of the power of association and interaction.
Steve's passion came across clearly when he answered my questions. (I've noticed that about many of our AWAI and COS members.) He lives in New Hampshire near the Maine border with his "best friend" of 26 years, his wife Debra. He has two adult daughters, Rebekah and Melissa.
Steve's passion for claiming the writer's life still leaves him time for other interests. These include reading, classical music, snowshoeing, bird watching, and Mexican Train dominoes. One passion I'd be remiss leaving out is his family's love of Jesus Christ.
Steve currently works as a technical writer, something he's done for about 17 years. He's poised for success because of the passion he brings to his new career.
And Steve is a good example of AWAI's promise that you don't need a college degree to be a copywriter.
Let's let Steve tell the rest of his story …
I first thought of pursuing copywriting when I learned about the possibility of the writer's life through Mark Ford and AWAI. I made that decision in the fall of 2014, but I didn't commit to it until after I attended my first Bootcamp in 2015.

My wife and I were living just above the poverty level when our eldest Rebekah was born. I'm a U.S. Navy veteran with military training and some college, but no degree. So finding a well-paying job was tough.

Deb was a stay-at-home mom and homeschooled both our daughters from kindergarten through high school. To do that, we sacrificed a second income, vacations, and owning our own home. It's been financially tight for many years.

We're doing better now. And God has given me hope that through AWAI training, I can achieve the writer's life and attain a more financially-secure future.

I'm currently taking my COS Targeted Learning Programs. And I'm working on finishing The Accelerated Program for Six-Figure Copywriting.

I haven't actively pursued clients since starting my AWAI training. But before learning of AWAI, I was doing B2B/web copywriting for a client. The last article I worked on for them, I put some of my AWAI training into practice. It turned out to be one of their favorites of all the articles I had written to that point!

I joined Circle of Success just a couple of weeks after attending the 2015 Bootcamp. I joined for a number of reasons. The advanced training. Having so much available to me, including updates and future programs, when and if I ever need them is huge. And, of course, the support I get from AWAI and from other COS members.

You asked me why I went to Bootcamp in the first place. I needed to find out firsthand if the people at AWAI were for real.

I also figured the Bootcamp experience would tell me if I could really do copywriting and if it was really worth pursuing. It is!

While I was there, I found out that AWAI people are for real. I met many great people and heard outstanding information.

I'm not going to make Bootcamp this year. But I'm sticking with my plans to live the writer's life through copywriting. My next step after finishing The Accelerated Program is the COS Roadmap to Landing Your Dream Clients. And, of course, I'll continue the Circle of Success Targeted Learning Programs. After all, they're right there for my taking.
Steve ended our chat with a story about something that happened on his way to the airport from Bootcamp.
He'd spotted a little pug dog walking and thought, "This pug doesn't even look like a complete dog. And yet, it's working like it was created to work because it has all the essential parts. Kind of like copywriting!
"I'm a perfectionist to a fault, and I fear not being prepared enough. But that little pug reminded me as long as I learn and put the essential parts of copywriting together, my writing doesn't need to be perfect. I just need to put it out there and see if it successfully 'walks'! And thanks to Circle of Success and AWAI, my writing's getting there."
Thank you, Steve, for your insight … and especially for your final story. And I look forward to hearing more about your successes in the future.
Come back tomorrow when we'll visit with Sarah Sloan, another Circle of Success member. She'll tell you about overcoming the "Shiny Object Syndrome." And if you want to know more about Circle of Success and how being a member can advance your freelance copywriting career, go here for more details.
Until then, I'd love for you to leave us a comment below.

The Professional Writers' Alliance
At last, a professional organization that caters to the needs of direct-response industry writers. Find out how membership can change the course of your career. Learn More »

Published: May 10, 2016