Overcoming the Biggest Barrier to Achieving The Writer's Life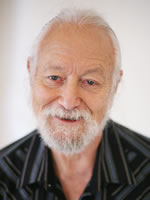 Will Newman
Thank you for returning to our weeklong visit to the Circle of Success Exclusive Blog vault. (If you missed our first two articles, click here and here.)
Today, I'm going to reveal the single biggest barrier to success in achieving the writer's life.
Let me start with an email I received several years ago from a COS member.
Can you help out a newbie who can pretty much talk herself out of anything? I need to know is copywriting doable? Is this learnable? As you can see, doubt crept in where enthusiasm and motivation once lived. I guess what I really want to know is can someone with no background in writing, or sales for that matter, conquer copywriting and be successful?
Do you have doubts like my COS friend? I'd be surprised if you didn't. Anytime you embark on a venture as life-expanding as the one you're contemplating, self-doubt is normal.
But it doesn't have to freeze you in place. It doesn't have to keep you from grabbing the writer's life.
You're not alone …
Many AWAI members feel they're expected to make huge changes in their lives … really fast.
Nobody expects this. This type of change has to come at a pace that works for you.
If you approach your new career reasonably and systematically, you will make progress and be able to achieve the success you deserve.
But only under one condition: You don't allow doubts and misgivings to take control.
You can get there when you know where you're going …
The best way to do this is draw a map for success. Regardless of where you are in your career, start with where you are now. Map out where to get to and when you want to get there. (The 'when' is very important.)
Here's a good 'for instance.' Let's say you just started The Accelerated Program. Its 13 installments suggest to me you might assign one installment a month to study. That means you have a little over a year to complete it.
Some of the installments will take less than a month to complete. Great! You're ahead of schedule.
Some may take a bit longer. No problem. If you keep to your schedule, it works itself out.
The key is to keep on schedule. But saying, "I'm going to do one installment a month" isn't enough. You must be more specific.
Schedule times every week to work on the program. If it's practical in your life, make it the same days and times. (I strongly suggest this.) With approximately four weeks in every month, you've potentially got enough time every week to work on one-fourth of each installment.
One-fourth. Not big or overwhelming. You can do this!
I saved the most important for last …
You must write your schedule down. Do draft versions on scratch paper. When you have the final version, write it on a large piece of paper — something like 2' by 3' works well. Hang this large version on a wall near your work area. So what if it doesn't match your décor! Your success is so much more important.
Every week when you complete your scheduled work, take a large marker and cross it off the big schedule … the one you see daily that maps progress toward your goal.
Completing anything as big as The Accelerated Program may seem overwhelming when seen from the starting point. But when you break it down into small, weekly steps, it's much easier to keep moving forward.
Stick with this schedule. You'll work your way through any AWAI program in the time you set out. Major success! Doubts squashed.
If lack of experience bothers you …
I started copywriting about 20 years ago after first majoring in biochemistry, then turning my career toward teaching severely disabled children. (Which I did for 25 wonderful years.) Not much preparation for copywriting.
It took effort and a systematic, scheduled approach. But here I am, doing what I love. And I know if I can make it, so can you … IF you give yourself the chance.
Good luck. Remember: Never let doubts stall you from becoming a successful copywriter.
Tomorrow, we'll talk about the one thing you must do to become a successful copywriter and to achieve the writer's life.
Until then, I'd love for you to tell us about how you overcome your doubts … Or if you're still struggling with them. Comment below to let us know.

The Professional Writers' Alliance
At last, a professional organization that caters to the needs of direct-response industry writers. Find out how membership can change the course of your career. Learn More »

Published: May 25, 2016