Is Sarah's Story Like Yours? Breaking Away from a Hated Career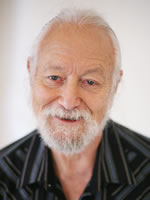 Will Newman
It's great seeing you back today as we continue our conversations with AWAI members who are discovering the power of connection and association. (If you missed our first two articles, click here and here.)
Today, we're going to visit with Sarah Sloan, whose dissatisfaction with her career has fueled her need to become a copywriter.
Like all AWAI members I've met, Sarah has a number of varied interests. As she puts it, she's 100% an artist. She also loves biking, walking, and playing hide-and-seek with her Yorkie pups.
One goal for Sarah is to use her copywriting to reach people who share her faith.
She and I have something in common. We were both raised without a father. But she, like I, believes her struggles have made her stronger.
Sarah earned her cosmetology license three years ago. However, she discovered the salon world was "crueler than I imagined, and the drama took all the joy out." She left that career to work on copywriting and is currently working for Amazon to pay off debts and move forward as a copywriter. (Sound familiar?)
Let's let Sarah continue her story in her own words …
You asked me what brought me to copywriting. Truth is, I was very unhappy as a stylist. I was working for peanuts while the owner treated me like a dog. I'd wasted my schooling on a career I didn't like.

So I prayed for direction. Within the same week of praying, I stumbled upon an online ad about copywriting by pure accident. I didn't even know copywriting existed. But the name American Writers & Artists caught my attention.

I've been moving forward with genuine purpose ever since.

I joined Circle of Success (COS) in December of 2014.

I just couldn't refuse the overwhelming benefits COS offered. I thought to myself: Free access to all programs … in-depth classes … interaction with teachers … two free Bootcamp admissions … plus the credential of having that extra training to show clients.

Just too much for me to turn down. I see COS as a strong support center to help anyone become successful.

Then COS gives me the chance to ask the copywriting teachers questions. That's really helped me put some things into perspective.

And the classes are taught so well, I'm more sure of my abilities as a copywriter now than I ever was before.

Once I joined, I'll admit I caught Shiny Object Syndrome. Which is one reason I decided I'd better become a COS member! There was so much available for free. But with guidance, I've quenched my Shiny Object Syndrome and learned how to focus my efforts for success.

I don't have paying clients yet. That will come. But I was able to impress one organization. I've agreed to do pro bono work for a young organization that desires to reach youth and bring them to Christ.

In my spare time, I'm putting together a strong marketing plan so I can begin getting paid work.

Let me say a little more about Bootcamp. It was absolutely amazing. I went in October 2015. I felt I needed the exposure and camaraderie. Just my participation helped raise my confidence as a copywriter. That alone was worth the trip.

At Bootcamp, I got to meet a lot of like-minded people. I found my 'tribe' at Bootcamp. I got to make a lot of friends whom I still keep in contact with now.

Having other writer friends opens the door for more opportunity. I got to see how that side of the world works and make the decision that this is the career for me. I witnessed plenty of copywriters win money from their AWAI spec submissions.

I also talked to experts like Joshua Boswell. After the event, I felt 'initiated' as a writer. It helped me reach the next level of commitment and confidence in this career.

Right now, I'm working on my marketing plan — how I will reach and hook clients. Then I'll build my own Money-Making Website, as well as learn some graphic design skills in the near future.

One last thing for your readers: It doesn't matter how long it takes you to reach success as a copywriter. You're not a failure even if it takes 10 years. You've only failed if you've given up.

Any career worth something takes time and has a learning curve. The amount of time it takes is different for everyone. So don't get discouraged!
I don't have much to add to Sarah's story except this: I want to emphasize her feelings about the support and knowledge she's received by harnessing the power of connection and association. I wish Sarah great satisfaction in her new career!
Return with us tomorrow when we continue visiting with AWAI members. This time, we'll visit with Mitchell Cohen and learn how he's harnessing that special power.

The Professional Writers' Alliance
At last, a professional organization that caters to the needs of direct-response industry writers. Find out how membership can change the course of your career. Learn More »

Published: May 11, 2016