The "Invention" that Changes Your Life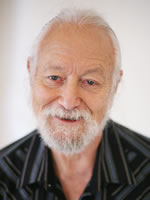 Will Newman
You wouldn't have subscribed to The Writer's Life if you weren't interested in taking your life in a new direction. In reinventing yourself.
I know how daunting this reinvention can feel. I've reinvented myself twice in my adult life.
We travel this journey together.
Over the next week, I'm going to share some ideas about this sometimes difficult process. Today, I'm going to tell you the story of my reinvention. And later this week, I'm going to share the story of another copywriter who reinvented herself after being laid off during the recession.
Traveling the path I expected to follow
I loved science from an early age. My mother — who could ill afford it — gave me a real microscope for my ninth Christmas. She knew that's what I wanted, but I didn't expect it. Not when sometimes we didn't have enough food for the table or good shoes to wear to school.
My passion certainly predated that age. I'd wanted to be "a scientist" from way before then. That passion didn't take solid form until I was 11 years old and read a book by Isaac Asimov: The Wellsprings of Life. It was then that I realized I wanted to do what Asimov did.
Become a biochemist.
I stuck with this dream through four years of college and almost two years of graduate school. I really did love my studies. And I was good at it. Good enough that I ended up working first as a lab helper, then as a research assistant, and finally as a graduate student in a lab that studied chemical evolution.
But something major happened in my final year of graduate school. I met the woman who would become my wife. A budding artist, Linda was very popular with her friends and fellow students.
We went to parties together. We attended political rallies together. She showed me a world of social interaction that I had been missing in my academic studies.
Now at 67 years old, many events from my young life don't come back clearly. But I have a distinct memory of lying next to Linda late one evening unburdening myself.
As much as I loved my studies and science, I wanted people in my life.
I wrestled with the difficulty of reinventing myself for several months. After all, I'd been a "scientist" in one form or another most of my life. The direction I eventually chose was teaching. So I left academia and became a teacher of severely disabled children.
25 years of the best thing I've ever done
When I made the decision to become a teacher, I fully expected that to be the last reinvention I would put myself through. It'd been difficult to make the decision and change my life in such a way that allowed me to do what I ended up loving to do.
So, fully expecting to retire at some ripe old age as a teacher, I worked with young people who brought great joy to my life. And who I hope I helped grow in ways they might not have grown without me.
But after 25 years of lifting kids in and out of wheelchairs, my back ached. I knew I couldn't put the dedication and enthusiasm into my career that my students deserved. Time to reinvent myself once again.
Was this change in direction easier than my previous one? If it had been, why do I write this part with tears in my eyes and a lump in my throat?
I loved being a teacher. I loved the students I worked with … The more disabled or the more behaviorally challenging, the more I loved the work.
But my decision to leave teaching brought me to the second best thing I've done in my life.
Copywriting.
Copywriting has brought new joy, new excitement, and new enthusiasm into my life. And because I now live in a small, rural community (1,700 people small), I have a new group of young people to work with by volunteering at the elementary school.
Reinvention is never easy
Important change never comes easily. You should never undertake it without a great deal of thought, preparation, and reflection.
And that is what we'll talk about when you come back tomorrow.
Until then, tell us about how you're reinventing yourself right now. Or if you've reinvented yourself in the past. Comment below to let us know.

The Professional Writers' Alliance
At last, a professional organization that caters to the needs of direct-response industry writers. Find out how membership can change the course of your career. Learn More »

Published: May 30, 2016