The Most Important Video You May Ever See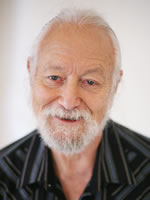 Will Newman
Even after 10 Bootcamps, I always come away with tons of great information, ideas, and new copywriting strategies. Last year's was no exception. Every one of the sessions I went to was illuminating and inspiring.
But one session by Mike Palmer in particular stands out. It's so essential to your career — and to mine — I have to share it with you.
So, I'm offering you a little something different. I'm not writing an article for today's The Writer's Life. Instead, I'm inviting you to view that best session from last year's AWAI Bootcamp.
I promise you, when you click the link below, neither AWAI nor I will try to sell you anything. You're going to come to a web page where AWAI Co-Founder Paul Hollingshead introduces you to Mike Palmer, Master Copywriter and copywriting trainer for Stansberry Research.
Mike's presentation is entitled "The Secret Psychology of Becoming a Great Copywriter." The video shows Mike's full presentation … and it's well worth your time.
Click here to see this amazing video.
And come back tomorrow, when I introduce you to my 16-year-old "chosen Grandson." He has a lesson for you. About success.

The Professional Writers' Alliance
At last, a professional organization that caters to the needs of direct-response industry writers. Find out how membership can change the course of your career. Learn More »

Published: May 5, 2016