The Scientific Approach to Writing Great Headlines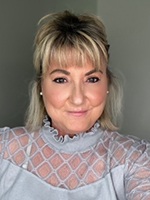 Sandy Franks
Why you are writing bad headlines
The scientific approach to writing headlines
Using the "Third Third" to create the perfect headline
Countdown begins: Just four months to go
How long does it take you to write a headline for your sales letter? A few minutes … a few hours … a few days?
If you answered a few minutes, you aren't writing the best headlines. In fact, you are probably writing the worst headlines ever.
That's because the art of crafting a great headline comes from effort. And the minimum effort you should put into drafting headlines is 15 Alternative choices before you finally come up with one that is usable.
I'm not making this up … it's all based on science.
Coming up with 15 different headline drafts is a form of idea generation that forces you to use your brain's reticular activating system (RAS). It's the part of your brain through which almost all information enters.
The RAS filters incoming information but also affects what you pay attention to, how aroused you are, and what is not going to get access to the other parts of your brain. Think of it as a filter between your conscious mind and your subconscious mind.
It works like this. Let's say you're walking through a noisy and very busy airport passenger terminal. Hundreds of people talking, music is playing loudly, and people are eating at nearby restaurants or kiosks.
You're not really paying much attention to each individual sound. It's mostly background noise. But then a new announcement comes over the public address system about your flight. Suddenly, your attention is full-on. That's your RAS at work.
What's this got to do with writing headlines?
By forcing yourself to draft several different headlines, you are using your RAS system to subconsciously trigger more ideas. As far as your RAS is concerned, the first headline you draft up is more or less a mental suggestion.
As you progress through the exercise of researching and writing 15 alternative headline ideas, your brain's RAS system is tapping into your past experiences, previous material you've read, and prior memories. And it's doing it without you having to pay conscious attention.
It might feel as if the ideas surfaced via coincidence or randomly, but it's your RAS doing its job. Now, I'm suggesting you write at least 15 different headlines, but you might find the ideal amount is 25 or 30 before you find the one that works best.
The point here is to draft a heck of a lot of headlines.
But there's another reason you should draft more than one headline before sending copy to your client. It's what Tim Hurson, author of Think Better calls the Third Third.
Tim cites studies that show ideas generally fall into three different groups:
The first third (up to idea 33): This group consists of the most obvious picks. They'll be "typical" and won't usually represent anything new or interesting. In other words, they will be the least creative. This is where most of your headlines come from.
The second third (idea 34 to 67): During the second third, your ideas will start to gain some momentum. You will begin to think more creatively and start to generate some actual "new ideas." Many of them will still be based on prior knowledge and experience. But don't stop here.
In the third third (ideas 68 to 100): The final third will represent your best chance at coming up with a unique and innovative idea. During the first two thirds, you were able to exhaust the obvious ideas, forcing the new and unique to float to the top.
Once the obvious ideas have been exhausted, you make room for the not so obvious. This is why repetition, time, and perseverance are so important to the headline idea-generation process.
Your takeaway for today: Take the time and effort to come up with at least 15 headline ideas. Your best one probably isn't the first one you write. It might be hidden in the last few you come up with.

The Professional Writers' Alliance
At last, a professional organization that caters to the needs of direct-response industry writers. Find out how membership can change the course of your career. Learn More »

Published: May 23, 2016