What a 16-Year-Old Can Teach You about Success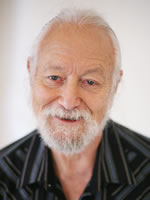 Will Newman
Welcome back to The Writer's Life.
During this week, you've had the opportunity to visit with copywriters in different stages of their success journey. In visiting them, you've been able to see how they've relied on a few basic foundations for their success. (Click here, here, here, and here if you missed any of our visits.)
Today, though, I'm introducing you to a young man Linda and I call our chosen Grandson, Daniel. I'm using Daniel — who recently turned 16 — to show you what I feel is the #1 secret behind copywriting success. Indeed, behind all success.
Small for his age, but too big to let it stop him …
During much of the time I've known him, Daniel was small and wiry for his age. Even so, he doesn't shy away from physical challenges.
Daniel was the smallest player on his high school football team, indeed the smallest on all the teams our high school faced. He didn't play much until his junior year. But when he did play, he played with abandon.
Midway through his freshman football season, the high school wrestling coach spoke with Daniel to convince him to join the wrestling team instead of the basketball team. Robert guaranteed Daniel if he joined the wrestling team, he'd wrestle every meet.
Robert and Daniel both knew that if Daniel joined the basketball team, which had been his intention, he would've ridden the bench.
So Daniel tried something he'd never done before. Wrestling. He was, as you might expect, the smallest member of the team. His wrestling partner was a senior and an outstanding wrestler.
It may not seem like it, but Daniel did what you're doing in plotting your future as a copywriter. You're both taking on new challenges to make your life more interesting … and more successful.
Three meets … and not one win
Let me explain this comparison before I get to that #1 success secret.
Daniel wrestled his first three meets without a win. This meant nine straight losses. How would you respond if you'd been turned down nine times by prospective clients?
Daniel didn't let this get the better of him. Then, on a gray overcast afternoon in Oregon, Daniel got his first victory. He racked up three more victories before the end of the season, including one by a pin.
This is the number one secret to copywriting success.
Daniel kept practicing every day in spite of being discouraged at times. This is why he succeeded in the end.
Practice.
You cannot be a successful copywriter if you don't practice. For Daniel, practice meant wrestling against his teammates every day. For you, the soon-to-be-successful copywriter, practice means writing every single day.
It doesn't matter how many books you read. It doesn't matter how many AWAI programs you study. It doesn't even matter if you join Circle of Success.
All positive actions — yet, you will not be a successful copywriter if you don't write.
Write something every day. Seven days a week. At least 250 words. Make it something that'll have the biggest impact possible on your career.
But what can you write if you don't have any "real clients" yet?
Embrace a world of possibilities …
Copywriting is persuasion. Make your daily writing persuasive writing. Find something you're passionate about and persuade someone else to see your point of view.
Write your local newspaper and convince readers why they should support the cause you believe in.
Write testimonial letters for products you've tried and have been wowed by. Or, write to a company about one that disappointed you.
Did you see a movie you loved — or hated? Write an in-depth review.
Once you've finished your written exercises, don't send them off … yet. Let them sit for a few days. Then, go back, and during one of your daily writing sessions, don't write. Rewrite. Look at one of your pieces with a critical eye. Polish it. Then send it off.
Afraid you'll run out of ideas? Carry paper and pen with you everywhere. (You're a writer now. Never be without your tools.) When something interesting, or compelling, or disturbing strikes you, jot it down. Then use it as fodder for your daily writing.
No matter how you do it, practice your writing every day.
The more Daniel practiced, the more natural his moves became. He gained more confidence in his developing abilities.
The more you write, the easier writing becomes. You gain more confidence. And soon, you're living the writer's life.
Thank you for being with us this week. I'd love to hear what you think about Daniel and his success lesson … or about anything you'd like to share. Tell us by commenting below.

The Professional Writers' Alliance
At last, a professional organization that caters to the needs of direct-response industry writers. Find out how membership can change the course of your career. Learn More »

Published: May 6, 2016