What a Belief in Lifelong Learning … and a Willingness to Work … Has Brought Jon Stoltzfus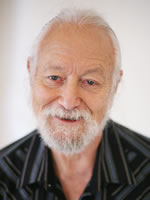 Will Newman
Today, I'm going to introduce you to a new friend … Jon Stoltzfus.
Jon's a lot like you.
One way he's the same is the core belief we talked about yesterday … the belief that learning never ends. (I hope you read that article. But if you missed it, click here to check it out.)
As far as the other ways he's like you, let's hear from Jon himself.
Will Newman: Please tell us a little about yourself that's not copywriting related. I'd like our readers get a sense of you as a person not just a "copywriter."

Jon Stoltzfus: I'm an engineer by training, but I've always believed I can learn anything if I study and practice. I designed and built our house. I taught myself woodworking and built furniture. I learned about investing about 15 years ago, a passion that led me to the financial niche.

My wife and three daughters keep me busy. We believe life is about experiences and copywriting is helping to support new adventures for us all.

Will: You haven't always been a copywriter. What specifically did you do before choosing to switch careers?

Jon: My degrees are in Aerospace Engineering. Yes, I'm a 'rocket scientist.' After getting laid off in 2013, I found a job with an engineering software company. That transition afforded me a 40-hour work schedule that's allowed me to pursue copywriting.

My copywriting income now exceeds my engineering income — and yet I still haven't made the transition full-time. People ask me why. I remind them it's always a very personal decision. That said, I can only work 80 hours a week for so long without going crazy!

Will: When you started out, had you decided on a niche?

Jon: I ventured into B2B at first because I could leverage my engineering background and contacts. But my passion for the past 15 years has been investing, so I had my sights set on that. A big Bootcamp win in 2014 allowed me to start focusing on financial, and it's been full speed ahead since.

Will: You have good news to share with our readers about some recent success.

Jon: As I mentioned, I won a Bootcamp Spec Assignment in 2014. This gave me my first contract with Eagle Financial. I'd also submitted several other specs that didn't win. I kept in touch with those marketers after Job Fair, periodically updating them on my progress as a new copywriter.

One of them recently moved from one financial company to another. His current boss asked for recommendations for other writers. He remembered my "losing" spec copy and our email conversations and felt comfortable offering my name.

We negotiated a contract for a promotion for a product launch and a new franchise launch. I've already signed a deal for three more promotions this year.

Will: What prepared you for this success?

Jon: First and foremost, I couldn't have done it without AWAI. The programs, information, spec opportunities … the SUPPORT of the AWAI team … it all creates a level playing field for anyone willing to put in the work.

AWAI emphasizes the importance of picking a niche. That can't be said enough. I've thrived in financial because of my passion and solid background for investing coming into copywriting.

Beyond that, it's goes back to being willing to learn and apply what I've learned. I read widely, across many topics, and then pull that information together when I'm brainstorming new ideas.

Will: Tell us about your Bootcamp experience.

Jon: I've gone in 2014 and 2015 and I'll be there again this year. I've learned so much. Here's just a little …

Bootcamp made this real for me and proved copywriting is a legitimate opportunity and not a scam.
There's a feeling of positivity in the air you can't help but leave with. I just KNEW that if I committed, good things would happen.
I learned even the masters are still learning. This isn't a sales conference meant to sell other products. It's truly a life-changing opportunity for new and established writers.
Nothing in my career compares to Job Fair. The contacts I made that evening directly contributed to every dollar I've made since.
Finally, don't take this lightly. There's so much value, so much to learn, so many people to meet who may influence your career path. Go into Bootcamp with a commitment to squeeze every drop you can out of the experience.

Will: Many of our readers are where you were when you started on the path to copywriting. What advice would you give our readers at this stage of their new career?

Jon: Take the leap before you think you're ready. That leap is believing in yourself and committing to being a copywriter. Studying. Learning. Even if it doesn't result in a job right away, you'll learn something valuable from taking the leap.

Act like a professional in everything you do. All my clients have commented they find me incredibly easy to work with.

The AWAI community is like no other career development center you'll ever see. The information, the support, the spec opportunities are all there for members. Take advantage of them.

But … just don't think this is going to come easy. Like any career, it takes time and effort. But if you're willing to put those in, you'll be as successful as you allow yourself to be.
Jon's building a successful copywriting career founded on his willingness to work, to take things step-by-step, and, most important, his willingness to learn. I'd love to hear what you took from Jon's story. Tell us by commenting below.
And, please, come back tomorrow when you'll get the opportunity to sit in on the best Bootcamp presentation I've ever seen.

The Professional Writers' Alliance
At last, a professional organization that caters to the needs of direct-response industry writers. Find out how membership can change the course of your career. Learn More »

Published: May 4, 2016