AWAI Member Lands New Clients by Promoting His Copywriter Services Through Social Media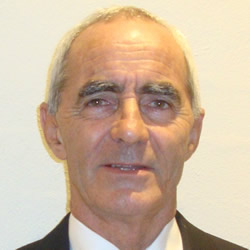 John Brewer
We've heard from many AWAI members how LinkedIn has been an invaluable tool for marketing your copywriter services. It's a great networking tool, puts your name out there in front of potential clients, and gives you the chance to show off your experience and copywriting skills. And this, as John Brewer has found it, can lead to paid copywriting work.
"Sometime ago I decided to write every day to improve my writing skills. I thought a great way to get maximum benefit from my writing was to write posts in LinkedIn. This way I would improve my writing and also use free advertising to showcase my skills in view of thousands of potential clients," says John.

"The posts I write cover many topics but they all have one thing in common. Useful information and content. I have also found this is a great way to drive targeted traffic to my website B2bwriter.com.au.

" Another advantage is that I can put all these posts on my samples page. I am getting more and more prospects coming off this page and contacting me. This would be the best and cheapest marketing tool I have found."
John posts these articles twice a week and has been steadily attracting attention for his copywriter services.
He's adding more followers to his LinkedIn account and has even been contacted by potential clients — he gets these leads about two to three times per week right now. Some have asked that he write LinkedIn posts for them to help with their social media marketing efforts.
"Once I have written them a successful post I have positioned myself for other projects for these companies," says John.
"My latest client is an accountant. She found me through my LinkedIn posts and has now become a regular client. She works with the Border Control and also the Immigration Department. I started by writing a post for her LinkedIn profile but now I rewrite many emails and other interesting stuff for her."
Writing so often may seem like a daunting task. But John says it's been responsible for him improving his copywriting skills, as well as finding paid work.
"My advice for copywriters that have difficulty in finding clients … follow my example. To find enough subjects to write posts about, I carry a small notepad and jot down ideas and headlines as I go throughout my day," says John. "When I get back to my computer I transfer all this info into a file. Does this work? I have well over 100 headlines and ideas in my file."
John has more tips for up-and-coming copywriters in his recently published e-book on Amazon, Quick Success for Struggling Copywriters … Who Lack Confidence and Experience.
You can also get more information about promoting your copywriter services to potential clients through the AWAI program, Marketing with Confidence: Learn to Love Marketing Your Business.

The Professional Writers' Alliance
At last, a professional organization that caters to the needs of direct-response industry writers. Find out how membership can change the course of your career. Learn More »

Published: June 17, 2016