CJ's Secret to Success: Courage in the Face of Disappointment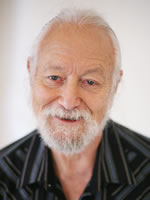 Will Newman
I got some great news about my friend CJ from his father last week.
CJ finally achieved a goal he's been pursuing for four years. This might not seem like a long time, but it is if you start the pursuit when you're 16.
To achieve his success, CJ had to show remarkable tenacity, determination, and persistence — qualities we've been discussing our past three articles.
(If you missed those discussions of reinventing yourself, click here, here, and here.)
Let me tell you CJ's story.
I started tutoring CJ in math when he was in 8th grade and continued working with him through his high school years.
Now, let me start by telling you CJ is an athlete. A good one. He starred on his high school 8-man football team (tackling men 100 pounds bigger than his 135 pounds). He played basketball. And he wrestled for eight years. Sports are huge in his life.
But where physical things come easily to CJ, school stuff doesn't. In fact, CJ has significant learning disabilities. He's smart, but academics don't come easily.
That's why CJ has a valuable lesson for us all.
One day when CJ was in 8th grade, he was doing a problem he hadn't been assigned. I called his attention to this. I thought with his learning disabilities, he might have gotten confused. When I mentioned this to him, CJ looked at me and said:
"Math's pretty hard for me. I need the practice." That's all. It made an impression.
Another time, he hadn't finished his math assignment during our study time. He asked if I could help him during recess. Now, this isn't such an unusual thing for a 13-year-old to ask. What is unusual is this. When recess rolled around, I asked if he still wanted to stay in and work with me. He immediately said, "yes."
This from a kid who loved recess, who's popular with his classmates, and who'd rather toss a ball around than do almost anything else.
I told CJ's father about these incidents. He told me this wasn't unusual for CJ. According to his dad, CJ practices more than his teammates. He frequently did his sisters' chores. And he always pushes himself just a little bit further.
Before graduating 8th grade, CJ announced a goal for high school was to get a 4.0 grade point average. He did it, twice. And you know he had to work his tail off to get it.
In high school, CJ prepared for his ultimate goal: To be an officer in the military. He started by taking the Armed Forces Vocational Aptitude Battery (ASVAB) his junior year.
His first time taking the ASVAB, he didn't pass the math section. I worked with him steadily over the next two years, but math proved to be his bugaboo.
In college, CJ enrolled in ROTC and continued taking the ASVAB as often as allowed. A lesser person might've given up.
The good news I received from CJ's father last week was that CJ finally passed the entire ASVAB … his math score 10 points higher than the goal he had for it.
Regardless of what CJ decides to do in his life, he'll be a success. Why? Because of his tenacity, determination, persistence … and courage in the face of disappointment. Disappointment, but never defeat.
When you're pursuing the writer's life — reinventing yourself for a better future — remember CJ. You might not remember his name. But I hope you'll remember the lesson of courage he can teach us all.
I hope to see you back here tomorrow. Master Copywriter Nick Usborne is going to tell us about an ideal way to get started on reinventing yourself … right now.
Until then, I'd love to hear if you know of someone like CJ who has inspired you with their persistence. Comment below to let us know.

The Professional Writers' Alliance
At last, a professional organization that caters to the needs of direct-response industry writers. Find out how membership can change the course of your career. Learn More »

Published: June 2, 2016