Effective Content Writing Tips: How Repurposing Can Breathe New Life Into Your Content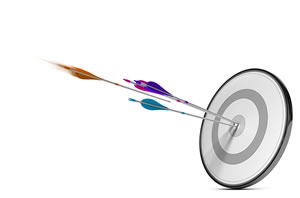 As a web writer, every project you do has the potential to lead to new work. If you follow up with your client, ask for feedback, and fix any problems, that client is going to be open to hearing your ideas for new projects.
And, when it comes to generating those ideas, a good way to start thinking about the possibilities is to consider how you can repurpose the content you've already created.
This works for your own business, too!
The Benefits of Repurposing
To repurpose content is to take an original piece of content and either modify the format or modify the content itself for a different audience. Repurposing offers a host of benefits that simply don't apply to a one-off piece of content.
Most importantly, you'll increase your exposure. Different people like to consume information in different ways. Some prefer reading; others prefer video. Some like podcasts; others like infographics.
Using various collateral to deliver your content means you can share it to websites geared specifically toward that kind of media. If you repurpose something into a slide deck, you can upload it to SlideShare. Videos can be posted to YouTube or Vimeo, podcasts can be uploaded to iTunes, and so forth.
However you repurpose, you'll likely reach various audiences that would never have encountered your original content.
The same is true for repurposing content in the original format for a new audience. With this approach, content is often adapted based on where the audience is in the buying process: Are they just looking? Did they already purchase? Are they somewhere in between?
You can also repurpose to reach different buyer personas, or customer profiles. However you choose to segment your audience, you'll reach more people by tailoring content to them rather than taking a "one-for-all" approach.
Repurposing also serves to reinforce your message. The more people see you presenting a consistent message, the more they'll view you as an expert on the matter. Plus, you're likely using many of the same keywords for each piece of content, which helps to improve your search engine rankings.
Finally, repurposing is efficient. It is often faster and easier to repurpose something than to create a brand-new piece of content, because the bulk of the work has already been done.
What Content Should Be Repurposed?
You may know before you begin a project that you're going to want to be able to repurpose it. In those cases, it's best to figure out how you're going to do that as you start creating your original piece. Content marketing maps can help you plan what media you'll use.
Yet, not all repurposing is planned in advance – and not all content should be repurposed. Like any other project, repurposing requires work, and the effort is sometimes better spent elsewhere.
What content is worth repurposing?
Evergreen content. This is content that stays relevant and valuable over a long period of time. Evergreen content requires very little, if any, updating in order to maintain its usefulness to the audience. You'll get more mileage from repurposing evergreen content than time-oriented content, because it lasts longer, making it cost effective. When you repurpose evergreen content, you also bring it back to the forefront by giving it new life in a different format. It helps your most important content stay fresh.
Popular content. Look to your analytics and comments to see what has done well with your audience. If you notice any themes, the content containing them is probably worth repurposing.
Labor-intensive content. Another general guideline is to consider the time, effort, and other resources required to create the original content. The bigger the scope of the project, the more likely it is that it deserves repurposing in some way—and that you've already gathered much of the material needed to do it.
How to Repurpose Your Content
Now that you've decided to repurpose your content, how should you do it?
Certain formats of content transition smoothly into others, because little modification is needed to get from A to B. For example, an infographic only needs animation to become a graphic video. A slide deck can easily be turned into a webinar. Case studies can be the basis for a white paper. You get the idea. Choosing formats that naturally complement each other is the quickest and easiest way to give your content a new life.
There are plenty of other options for repurposing, as well. If you want to stay within a particular format, you can repurpose your content at both the macro level and micro level. For example, suppose I wrote a list of 10 different ways to repurpose content. I could then write 10 additional articles, each going in depth about a single item from the original list. In reverse, I could write 10 different articles, each about a way to repurpose content, and then I could summarize them into a single listicle.
Either way, I could then expand into other formats by collecting all of the articles and packaging them together in an e-book or converting them into a comprehensive report … and then I could repurpose those further …
Nearly everything can be repurposed — even if it wasn't initially intended as content! For example, virtually every business deals with customer questions. You can save the questions and answers and compile the ones you see often into an FAQ section on your website. You can then answer each one with a short video … host a webinar where you answer multiple questions … write articles diving into some of the questions in greater depth … and suddenly, something seemingly mundane has become valuable content which translates across various formats.
You can repurpose even further by segmenting the audience into beginners, intermediate users, and advanced users and creating videos, webinars, articles, and more for each of those distinct groups.
Are your mental gears turning yet as to how to repurpose some of your content? Here are two ways to start:
Pick a piece of content you've written and brainstorm five ways you can repurpose it. If it's content you've written for a client, be sure to pitch your ideas to them.
Plan a project from scratch with the intent to repurpose it. Which media will you use? What order will you write everything in?
Repurposing is one of the most effective ways to gain visibility and credibility for your clients while getting yourself more writing projects in the process. So, start adding these ideas to your toolkit today.
This article, Effective Content Writing Tips: Repurposing Your Content, was originally published by Wealthy Web Writer.

The Professional Writers' Alliance
At last, a professional organization that caters to the needs of direct-response industry writers. Find out how membership can change the course of your career. Learn More »

Published: June 1, 2016