Using Katie Yeakle's Secret for Reducing Stress: How Slowing Down Has Helped Me Get More Done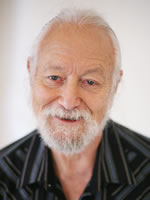 Will Newman
Becoming a copywriter made me realize my dream.
Not a dream of unbridled wealth. A dream of being able to do what I want to do, where I want to do it.
In my small town, I can be involved in my community as I've always wanted to be. Tutoring kids. Joining Rotary. Being on various boards and volunteering at numerous events.
All this on top of copywriting and working with AWAI and Circle of Success. Preparing for Bootcamp.
So much to do. So very busy …
I wouldn't trade my life for anything. But times arise when everything I'm doing can be pretty stressful.
Not all stress is bad, but …
Some stress can be good. But too often, it seriously impacts productivity, clarity, and enjoyment of life. Too much stress of the wrong kind can hurt your copywriting.
I have a good friend — a fellow Rotarian — who used to tell me I should meditate. She was right. But, I figured I didn't have the time.
Then a couple of years ago, I learned a secret about Katie Yeakle, one of the Co-Founders of AWAI. I've known Katie going on 15 years now. I've always been amazed at how much she's able to accomplish. How much energy she has. And how good she is at what she does.
Katie is focused, confident … and successful.
I've often wondered how she does it. If anybody is busier and has more reason to be stressed than me, it's Katie.
Then, I learned Katie's secret … her secret to reducing stress, increasing productivity, and doing it all with a great sense of calm.
Meditation.
Since then, I've used a program that shares the same meditation technique Katie uses. (After all, I figured if it works for Katie, it'll work for me.)
Keeping stress reduction from providing more stress …
You know how I said I didn't have time to learn to meditate?
The Meditation Program I'm using is recorded. I don't have to get stressed about spending time getting to a good meditation guide. And I can certainly afford 15 to 20 minutes each morning and night. That's a tiny commitment of time that brings huge returns in my life.
Since I began meditating, I've noticed a remarkable difference in how I treat everyday challenges … as well as persistent life challenges we all face.
One of those persistent challenges is one faced by all of us copywriters. The "tigers of self-doubt." Fear. Lack of confidence.
I was raised by my single-parent mother. She taught me the best way to deal with any sort of problem was to "bull it through." (That was her expression, her life experience, and how she dealt with adversity.) So, I used to press ahead even when it all seemed futile.
Does this sound familiar to you?
Meditating has helped me tame those tigers. I feel meditation has helped me put my life into better perspective — helping me understand which challenges are best met head-on and which are best met less directly.
I feel more focused now. Deadlines energize rather than frighten me. I've found fitting the various parts of my life together much easier since I began meditating.
I hope and pray you don't have to face those doubts, fears, and anxieties without tools to help you move beyond them.
I'm not saying meditation is the solution for you. I just know I'm very grateful I learned how Katie is able to deal with the stresses of her professional life so well … Because meditation has made a huge difference in my life.
How do you deal with stress? Do you meditate? Or do you use other tools to help overcome those tigers of self-doubt? Comment below to let us know.

Accessing the Writer Within: A 21-Day Journey to Unlocking and Unleashing Your True Writing Potential
With these twice-daily meditations for writers, you'll immediately start to enjoy better creativity, greater productivity, bigger success, and more happiness. Learn More »

Published: June 28, 2016