Don't Ignore Networking, Instead Use the Fabergé Method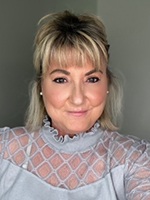 Sandy Franks
Two ways to grow your copywriting business
Why networking is like the Fabergé
Organics shampoo commercial
Building a network is like building a list
Don't be afraid to step outside your niche
"A-list" copywriter reveals his 3 secrets for getting clients
Please excuse my audacity, but I'm willing to bet your freelance writing business can be a lot more profitable than it is right now.
I'm going to reveal two ways you grow your writing business. The first is by reading every issue of The Golden Thread, so you are continually improving your copywriting skills.
The other way is one that is all too often dismissed as being a nuisance, or far worse, ignored because you don't think it works. And that's a shame, because you're letting opportunities pass you by.
I call it the Fabergé Method to getting more clients. I'm talking about the power of networking or to put it more bluntly, using your connections and other people's connections to land more writing assignments.
When I think of networking, the first image that comes to mind is the Fabergé Organics shampoo commercial from the 1980's.
In the commercial, Heather Locklear tells the audience that when she tried Fabergé Organics shampoo and it worked, she told two friends about it and then they told two friends about it, and they told two friends about it, and so on and so on. The image expands each time she says "they told two friends about it." (You can watch the commercial by clicking on the image below.)
Smart networking works the same way. As you expand your list of potential clients, your chance of landing an assignment grows each time.
For the more business-minded folks, here is another way to think about the importance of networking. Growing your network is very similar to building a list of readers or buyers. For a publishing or direct-response company to thrive, they need a list of customers.
That list of potential customers could either be a compilation of the names of free email readers they want to convert to buyers, or the list could be actual paid buyers (known as their house file). They also send their promotions to outside lists (house files of other companies).
Here's the thing. Sales letters to those names can be the best-written ones on the planet, but if the list is small in size (doesn't have a lot of names), the revenues they bring in will be equally small. You see companies can only monetize the same list of names for so long. Eventually, to succeed, they have to grow the list size by adding more names.
Growing your network of contacts works the same way. If you don't increase the number of people in your network, your chances of landing more and more writing gigs is limited.
As for how you "work your contacts," you can be very direct, and approach contacts that are within your writing niche. Or you can use an indirect approach, which means stepping a little outside your wheelhouse.
Here's what I mean … Just last week, an AWAI member wrote in asking for advice on how to answer an email from a potential client that was outside his writing niche, which is technology. The potential client publishes financial newsletters.
Fortunately, I happened to be familiar with this publisher. I know the company publishes a technology newsletter. I suggested the AWAI member tell the publisher why his knowledge of writing about emerging technology is a good fit. Even if he isn't hired to write the sales letter, he can use his knowledge of technology to write editorial essays and articles, even special reports.
But that's not all. Now the publisher has this AWAI's name. And he can pass the member's name onto other people in the industry who are looking for writers.
This is how the Fabergé Method of networking works. Your name is passed around from one potential client to another. As you expand your network, it won't be long before you wind up with a writing assignment.
Your takeaway for today: Never be afraid to pursue an opportunity, because ultimately, it's how and what you do that makes a difference.

The Professional Writers' Alliance
At last, a professional organization that caters to the needs of direct-response industry writers. Find out how membership can change the course of your career. Learn More »

Published: June 27, 2016