Meet AWAI's New Backend Marketing Manager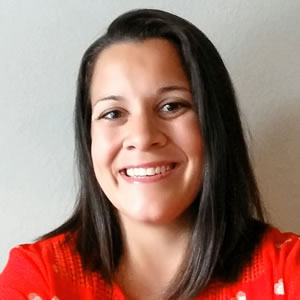 Danielle Griffin
AWAI is proud to introduce our newest team member, Danielle Griffin. As Backend Marketing Manager, Danielle will play a key role in producing the newsletters and marketing campaigns you see in your inbox from AWAI, as well as content on www.awai.com and much more. It's all part of bringing the 19 years of expertise in direct-response copywriting AWAI is known for to members like you so you're equipped with tools and resources you need to succeed.
"As I step into my new role, I'm eager to use my experience and ideas to further continue the development of AWAI's programs and products," says Danielle. "I'm passionate about marketing technology and embracing new ways to promote growth and make improvements to reach our goals."
Danielle, an Air Force vet who went back to college after her service to learn marketing, graphic design, and technology, has a passion for marketing, along with extensive experience in the field. She recently moved to South Florida (where AWAI's headquarters is located) from Chicago with her husband and three children. In her free time she enjoys travel, dogs, and running (she has a 10K coming up and hopes to run in a half-marathon soon).
Danielle is ready to take on a hands-on role in the fast-paced but fun work environment at AWAI — another full-time team member ready to help you achieve your writer's life!
Work with the AWAI Team on a Real Writing Project!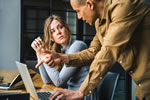 "Simulated Training" is AWAI's newest interactive learning where you get to work directly with AWAI's copy chief on a real writing project.
Not only will you experience what it's like to write for a real client — you'll learn what to do at every stage of the writing process … plus you'll get live personal feedback on your writing.
And right now, we're offering a limited number of spots FREE to members of our highest level of learning.
Go here now for full details …
Published: June 28, 2016