Did You Hear the Story about … ? Power Stories to Persuade and Sell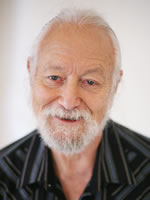 Will Newman
"I'd like you to meet a boy named James …"
This is how a Covenant House fundraising appeal began a few years ago. When you read that line, how did you react?
Let's compare this lead with one I made up …
The Office of Juvenile Justice and Delinquency Prevention in the U.S. Department of Justice's most recent study reported there are an estimated 1,682,900 homeless and runaway youth.

The number of pregnant homeless teenagers is estimated at around 22% percent. Too young to get jobs or to receive welfare, a significant majority resort to theft, peddling drugs, and prostitution to support themselves.

Imagine being 16 and having to sleep in doorways and under freeways. Scrambling to find your next meal … and having to sell your body to pay for it.
This isn't a pretty picture. The statistics, stunningly depressing. A promo starting like this might do okay.
But look at the actual promo from the Covenant House …
I'm writing to you from our shelter tonight. From the corner, I can see James, just 16, sleeping on a fresh cot we set up in the chapel. Covenant House is full. Every bed is taken. I don't always know how we make room for all these kids, but by the grace of God, tonight we found a way again.

James came to us tonight, exhausted, his eyelids barely able to stay open. He'd been trying to sleep near the restaurant dumpsters, in the bus station, on park benches …

… James is safe tonight because of people like you who care about kids. He won't succumb to the dangers of the streets. He'll rest and tomorrow he'll wake up to a warm breakfast …

And he may even want to discuss the dark burden he shared with me earlier tonight.

He hates himself.
Which lead would be more likely to make you read on to learn more? For me — and for most of your prospects — the second one wins.
Returning from the moon …
Why do stories have such strong power to move your prospect to act? Let's recall the movie Apollo 13 for an answer.
Were you fearful and riveted to the screen as the drama unfolded? Like me, I'm sure you sat on the edge of your seat … even though you knew how the real life story played out.
The reason we were captivated has to do with stories' power to arouse interest and provoke response … power rooted in human history and hardwired in our brains.
Hardwired for stories …
Way back in prehistory, our ancestors used stories to tell of tribal exploits. Shamans and family leaders used stories to tell where the best hunting was … where it was safe to travel alone … where the saber tooth tiger was most likely to strike.
To have lasted so long in our development, storytelling has to be more than just an accessory of human culture. It has survival advantage and became part of our brain physiology.
Recent studies using function magnetic resonance imagery (fMRI) have shown that when you hear or read a story, your brain recreates it at the neuron level.
I can almost smell the stench …
Here's how this works. When you read about James sleeping near dumpsters, your olfactory cortex (the smell part of your brain) activates. It's like your brain is trying to smell the stench.
Stories connect with your readers this way, on a subconscious brain level.
When you harness this power with a well-written story lead, you pull your readers in more quickly … and on a deeper level than with other types of leads.
Now that is power. Power to grab attention. Power to persuade. Power to sell. Power to achieve the writer's life.
Tomorrow, I'm going to share four strategies for writing effective story leads.
Until that time, why don't you share how stories have affected your life? Comment below.

The Professional Writers' Alliance
At last, a professional organization that caters to the needs of direct-response industry writers. Find out how membership can change the course of your career. Learn More »

Published: June 30, 2016