The $93 Million Writing Method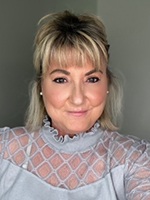 Sandy Franks
Meet the master of persuasion
Rejected 31 times but he never gave up
7-point system will help you become a better writer
Breaking News: Alex Green to Kick Off Bootcamp
In last week's edition of The Golden Thread, I told you about four writers who are making a fortune. Today, I'm going to spotlight one of those writers: James Patterson.
No one knows better how to write books people love to read than James Patterson. The numbers prove this statement with little room for doubt: He's written one out of every 26 hardcover fiction books sold in the U.S.
What you might not know about James is that before he began writing novels, he was a master of persuasion … he was a copywriter.
In 1971, he was hired as a copywriter for J. Walter Thompson Worldwide. He created the famous, "Aren't You Hungry?" campaign for Burger King which featured photos of burgers set to catchy music with the theme line, "Aren't you hungry for Burger King now?" James describes the ads as "hard sell you love to watch." Maybe that's because the word hungry appears at least a dozen times.
By 1980, he was named Creative Director. His job was to look at every single newspaper ad, magazine spread, and TV commercial while they were still in their raw idea stage. If he liked it, you got a green light to develop it further and present it to the client. If he didn't like it, he'd send you back to the drawing board, always with insight or creative direction to make the ad better.
In 1990, J. Walter Thompson named him chairman of their North American branch.
Success came easily to him as a copywriter, but not so much with his novels. Thirty-one publishers rejected his first novel, The Thomas Berryman Number, about a Nashville newspaperman covering a murderer's trail. The publishing firm Little, Brown and Company published the story in 1976. Although it won the Edgar Award for best first novel from the Mystery Writers of America, it only sold about 10,000 copies.
For his next novel, Along Came A Spider, James used his copywriting and marketing skills to make the book a success. He believed the best way to sell more books was with television advertising, a strategy not used in publishing because of the high costs.
At first Little, Brown balked, but Patterson stuck to his guns. He even created and shot his own commercial. After seeing the finished product, the publisher agreed to share the cost of broadcasting it in three markets: New York, Chicago, and Washington, cities Patterson had already determined thriller novels sold well.
The book started out at No. 9 on The New York Times Best Seller List, eventually climbing to No. 2 in paperback. With more than five million copies in print, it is Patterson's single most successful writing work.
Over the many years he's spent writing, and with so many best-selling titles under his belt, James has created a writing methodology you can use to advance your copywriting career.
Here's his method boiled down into seven easy steps:
1. Work from an outline
James creates an outline for each book. He sketches the action in detail, instead of writing the book itself from scratch. This saves him time.
You can do the same with copy projects. Get the outline nailed down before you start writing. It will save you time and keep your writing focused.
2. Keep your ideas handy
James keeps all of his ideas for books. He arranges them in a very well thought-out and organized system.
This is similar to creating a Swipe File. But you can take it a step further by jotting down all your ideas and keeping them in folders too.
3. Don't be conventional
As I mentioned, James advertised his second book, Along Came a Spider, on television, which was unheard back in 1993.
You shouldn't be conventional with your copy. Step out of your comfort zone … be audacious. Think outside the box.
4. Research, research, and more research
It's been said that James does more research than any other author. "I know who my readers are and how to engage them, how to scare them, how to get people to feel for the characters, how to make my readers laugh," Patterson said in an interview on his writing method.
You've heard it more than once from me and from other "A-list" copywriters: There's no such thing as too much research.
5. Write every day
James writes every day. Seven days a week, 365 days a year. Even when you don't have a paid assignment, keep practicing your craft by writing every day.
6. Story, story, story
James believes a story is the most powerful way to capture the reader's imagination and interest. If you haven't attempted a sales letter using a story, then try it on your next project.
7. Never give up
Giving up after his first novel didn't sell well would have been the easiest thing in the world for James to do. But he didn't.
Don't give up on your copywriting career. Keep writing … keep reaching out to clients … keep learning.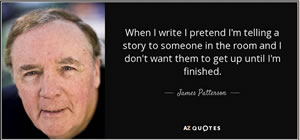 Your takeaway for today: Use these seven steps to enhance your copywriting skills and advance your career.

The Professional Writers' Alliance
At last, a professional organization that caters to the needs of direct-response industry writers. Find out how membership can change the course of your career. Learn More »

Published: June 13, 2016