The Copywriting Method That Works Every Time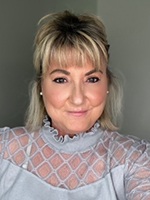 Sandy Franks
The two things these great authors have in common
People are naturally skeptical and resist being sold
Science proves storytelling works
Something BIG is coming: New way to advance your writing career
Here's an easy quiz to start your day: What are the two things these writers have in common?
James Patterson
Stephen King
J. K. Rowling
E. L. James
If you haven't guessed the answers by now, here they are: The first thing they have in common is they are rich, really rich.
How rich? James Patterson has earned over $93 million with his stories and Stephen King has earned about $39 million.
J. K. Rowling, author of the Harry Potter books, has earned $1 billion and E. L. James, also known as Erika Leonard, author of the 50 Shades of Grey series, earned $95 million.
This is all good, but what does their wealth have to do with copywriting?
Glad you asked. The answer is, the second thing they have in common is they are great storytellers. And even if you might not have the desire to be a novelist, if you want to sell a lot of products and make a lot of money as an "A-list" copywriter, you have to learn how to tell a good story.
As you become more experienced in the art of crafting a good sales letter, you'll learn there aren't many ways to convince people to pull out their wallets to buy whatever service or product you are selling.
If your letter looks like … smells like … or feels like a sales pitch, it will simply be thrown in the trash or deleted.
That's because people are highly resistant to sales messages. Think about it … they are hit up with sales messages every day. They are also naturally skeptical.
Your job as a copywriter is to find a way to make your message stand out from the crowd. You have to break down your prospect's wall of resistance, gain their trust, and present them with a message that resonates.
How do you do this? The same way that James Patterson, Stephen King, J. K. Rowling, and Erika Leonard have done: By telling a great story.
Above anything else, people connect with stories. Here's a quick example of why storytelling works …
In 1748, the British politician and aristocrat John Montagu, the 4th Earl of Sandwich, spent much of his free time playing cards. One of the problems he had was that he greatly enjoyed eating a snack, while keeping one hand free for the cards.
So he came up with the idea to eat beef between slices of toast, which would allow him to finally eat and play cards at the same time. Eating his newly invented "sandwich," the name for two slices of bread with meat in between, became one of the most popular meal inventions in the western world.
After reading this short two-paragraph story, you probably will never forget the story of who invented the sandwich.
Why does storytelling work? It's how our brains are wired. Our brains produce a neurochemical called oxytocin when we are shown kindness or trust. It motivates cooperation with others. It does this by enhancing the sense of empathy, our ability to experience others' emotions.
Paul Zak, a professor at Claremont Graduate University and President of Ofactor, Inc., did an experiment to see if he could deliberately trigger the brain to produce oxytocin. He showed subjects in the experiment a variety of story-driven videos. However, before the videos were shown, he drew blood from each person and measured their levels of oxytocin.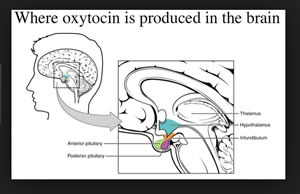 Then after each video, he tested their blood again and found that the levels of oxytocin increased. He also found that the levels of oxytocin released by the brain predicted how much people were willing to help others, such as donating money to charity.
Stories work because they engage our imagination and allow us to connect to the story the writer is telling us. Stories are authentic human experiences and how we think and give meaning to life.
Your takeaway for today: For your upcoming copy project, find a story you can share with readers. The story could be how the product or service was created, or about the inventor. It could be stories of people who used the product. Look hard enough and you'll find a story to tell.

The Professional Writers' Alliance
At last, a professional organization that caters to the needs of direct-response industry writers. Find out how membership can change the course of your career. Learn More »

Published: June 6, 2016