Three Simple Steps for Writing Effective Insert Ads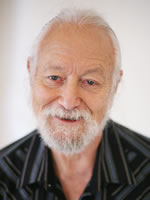 Will Newman
One of my very first assignments lo these almost 20 years ago was designing and writing an insert ad. I didn't know what I was doing. I muddled my way through it.
But I did all right … and got paid.
You see space ads, or insert ads, every day in newspapers and magazines. They can cover anywhere from an eighth of a page to a full two-page spread.
Writing insert ads can provide you a great opportunity because despite their limited scope, they still bring in high fees (and sometimes royalties).
Today, I'm going to give you three crucial steps to writing successful insert ads from AWAI co-founder and brilliant copywriter, Mark Ford.
Insert Ad Step #1:
Write a strong headline.
The difference between one headline and another can be tremendous. Mark tells of seeing a space ad where different headlines were tested. The difference between two headlines was close to 700%! Frequently, different headlines can account for a 300% to 400% difference in response.
Because of their importance, you should concentrate most of your time on your headlines.
The headline takes up about a third of the total space of most insert ads. Here's how to craft a strong headline:
Figure out the benefits of the product or service. Choose the two top benefits.
Write at least 20 headlines for each of those two top benefits. (Mark suggests some of your benefit headlines should begin with "how to.")
Select your three strongest headlines by showing them to people you think would like the product.
Test your headlines with your client and, where possible, in real ads.
Insert Ad Step #2:
Make and prove your claims.
A successful space ad makes claims on how the product or service will improve the reader's life. But making claims is not enough. You have to prove them. So the second third of your space ad should be making those claims and providing quick, believable proof.
The first paragraph of the space ad describes a problem in vivid detail. Mark uses the example of selling a roach motel. Here you could talk about how disgusting roaches can be and how people would judge you if they saw roaches running around your kitchen.
You want this part of your insert ad to stir up reader anxieties.
The next paragraph introduces the solution to the problem — your product, of course. In this and subsequent paragraphs, you show how easy the solution is. How effective it is. And you provide proof for your claims.
Since space is limited, you can't recite extensive scientific studies. But you may include anecdotal evidence, testimonials, endorsements, and statistical data, as room allows.
Insert Ad Step #3:
Get your prospect to act.
In the final third of the ad, you close the sale. That is, you make him decide to buy your product. If you've proven your claims in the second part of the ad, closing your sale can be relatively effortless.
To get to that point, you need to establish value for your product so the price seems trivial. In the roach motel example, the cost of the roach motel is far less than the cost of hiring an exterminator. The roach motel is a good buy.
The last half of this third part of the space ad (or about 1/6 of the total ad size) is given over to the order device. A good order device captures all the important information about the buyer such as name, address, any options to choose, and possibly email.
The order device also needs to give full information about where the buyer can send his money.
Designing an effective order device is a subject that demands more room than we have here. I promise to cover it in a future Writer's Life.
We'd love to hear about insert ads you've seen that grabbed your attention and compelled you to act. We'd also love to hear about "dogs" you've seen. Comment below to tell us.

The Professional Writers' Alliance
At last, a professional organization that caters to the needs of direct-response industry writers. Find out how membership can change the course of your career. Learn More »

Published: June 16, 2016