Unraveling the Mystery of Copywriter's Voice and Tone

"One of the keys to being a successful copywriter is to develop your own unique voice."
Roberta Rosenberg
Circle of Success Instructor
Master B2B Copywriter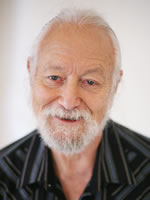 Will Newman
I disagree with Roberta. At least a little.
She says: "One of the keys to being a successful copywriter …"
I say developing your own, unique copywriter's voice is the key.
Wait a minute. Anyone who's read my copywriting articles knows that, for me, the most important secret of powerful, successful copywriting is "know your prospect."
I haven't changed my tune. You can't write good copy without invoking this #1 Secret.
But after you get to know your prospect intimately, after doing tons of research to load your promotion with believable facts, you won't get anywhere if you don't write in a trustworthy, believable tone and voice.
Which brings the question:
What exactly are tone and voice?
Well, let me try to use one of my favorite copywriters as an example.
John Forde is one of the best — and most successful — copywriters around. While he could write for any niche, he concentrates primarily on financial.
John's copy frequently adopts the persona of a product guru. When he does, that person speaks in a way that feels genuine, personal, individual, and trustworthy.
This is what I call "small-v voice." It's the voice and style of the person who's seemingly writing the sales letter. The guru in John's promos.
But regardless of the promo and the supposed letter writer, I can usually tell when John wrote the letter. His style, his choice of words, his pacing and delivery: These all work together to stamp the promo as uniquely John's.
That's John's "Big-V Voice."
Looking further at John as an example, here's a definition that makes more sense:
Writer's voice is a literary term describing the individual writing style of a writer. Voice is a combination of a writer's use of syntax, words, punctuation, and structure. It's like a specific fingerprint of a copywriter.
This is true of every good copywriter. They each have a specific copywriter's voice. I can read promos by Clayton Makepeace, Jennifer Stevens, or Paul Hollingshead and know almost immediately who wrote it.
The second question that tags along with "what is voice" is …
How is voice different from tone?
Look at it this way. You have your own voice when you speak — a certain verbal style like you want to develop in your writing.
But I doubt you use the same tone when you're complimenting a good friend versus when you're trying to get a young child to stop misbehaving.
Difference in tone.
In copywriting, tone attaches to the small-v voice of the writer of the promotion. Let's say you're writing alternative health copy in the voice of Dr. Martin Smith (using your personal Big-V Voice).
Normally, Dr. Smith, a kindly country doctor, speaks with a soft, soothing tone. In the current promo you're writing, you and your client decide to have him adopt a different tone. This time he's angry … really angry. He's uncovered a problem with the FDA approval process that's led to numerous deaths.
So the tone you use — still using Dr. Smith's small-v voice and your unique copywriter's Big-V Voice — is angry, determined, protective. And different than he usually uses.
How do you develop your unique copywriter's voice? Simple answer … but not easy to follow. You develop your own unique copywriter's voice by writing, writing, and writing even more.
And you hone that voice by editing, editing, always editing.
You find voice and tone expressed in all types of writing, including fiction and nonfiction as well as copywriting. Do you have a favorite writer because of her or his voice or tone? Tell us by commenting below.

The Professional Writers' Alliance
At last, a professional organization that caters to the needs of direct-response industry writers. Find out how membership can change the course of your career. Learn More »

Published: June 15, 2016