3 Essential Strategies for Dominating in B2B Copywriting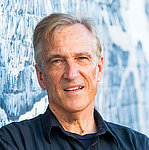 Casey Demchak
Yesterday, I talked to you about the most important strategy to doing well in B2B copywriting. Choosing the perfect niche.
But after you've chosen that niche, do you want to just do so-so? Or do you want to dominate?
You want to dominate, of course. So here's a sneak peek at three Niche Domination Strategies I'll be talking about during the upcoming AWAI live event, 4 Weeks to B2B Mastery Virtual Workshop.
These strategies aren't difficult. Anyone pretty much can do them. But they don't know them. Now you do.
Niche Domination Strategy #1:
Get very good at your craft!
You'd be surprised how often this step gets overlooked. If you want to dominate your niche, learn about it inside and out. Most important, work on your copywriting a lot, and get very good at it. The quickest route to dominating a niche in B2B copywriting — is to become an EXCEPTIONAL B2B copywriter!
Niche Domination Strategy #2:
Make your marketing plan an inch wide and a mile deep
Create an avatar of who your ideal client is, and direct all of your marketing at this avatar. Maybe your ideal client is the marketing communications manager at an aviation parts supply company, or the marketing director at a medical device company.
Whoever it is, focus all of your marketing energy and strategies toward this avatar through email, letters, phone calls, LinkedIn discussion groups, and attendance at industry events. Create a marketing plan directed at your avatar that is penetrating and focused with laser-like precision.
In other words, develop a highly-specific plan that is an inch wide and a mile deep — as opposed to a far-reaching general plan that is a mile wide and an inch deep.
Niche Domination Strategy #3:
Network, publish, and consult
It takes more than doing a lot of B2B copywriting assignments to dominate your niche. You have to become a respected go-to authority.
You can do this by publishing a steady stream of special reports, articles, and blogs about copywriting and marketing strategies that are of interest to your niche industry. Publish this content on your website, and share it on LinkedIn via discussion groups and blog posts. This will give you a high level of visibility within your niche industry.
Also, position yourself within your niche not just as a copywriter, but as a B2B copywriter and consultant.
Here is the difference between the two:
A copywriter merely "takes orders" from a client, much like a short-order cook. For example, if the prospect says they need a lead-generation brochure, a copywriter will write a lead-generation brochure. If a client isn't sure what they need, a copywriter will wait until they are sure … and then "take their copywriting order" and execute the project.
A consultant helps them determine what they need. And earns both their respect — and bigger project fees.

The Professional Writers' Alliance
At last, a professional organization that caters to the needs of direct-response industry writers. Find out how membership can change the course of your career. Learn More »

Published: July 15, 2016