Choosing the "Blue Ocean" Could Be the Best Career Move You'll Ever Make: A Conversation with Gordon Graham — Part 2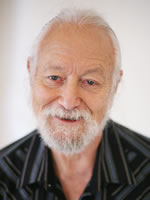 Will Newman
Welcome back to our conversation with Master B2B Copywriter Gordon Graham.
He's going to continue telling us how he achieved the writer's life through B2B copywriting. And more important, he gives us all insight into how you can achieve that writer's life.
If you missed the first part of our conversation, please click here. You'll be glad you did.
WILL: If you had to start your career over, do you think you'd start with Business-to-Business (B2B) or would you start in another niche and then move into B2B?

GORDON: I was thinking about this the other day. B2C [Business-to-Consumer] is kind of like the stage play. It's like the actors on the stage.

B2B is everything behind-the-scenes. It's all the technicians, the lighting techs. All of that stuff. A whole hidden world. But it's very real and very serious.

So, anything you see on a shelf in the store has a whole stream of people who got it there. It's every machine used. Every piece of software and process used. Everybody who did anything to get their product into the store.

B2B is like selling to a really good, careful consumer. He's not buying something on impulse at the checkout stand. He knows what he wants!

WILL: I love how your website says, "white papers helped us eat the lunch of much larger competitors." Why are white papers and 'content' so effective for smaller companies?

GORDON: In B2B, if you're not high in Google, you don't exist. But everybody starts in the same point. Just because you're IBM, doesn't automatically mean you're going to be on the first page in Google.

To get that top rating, you need good content. Google evaluates and reevaluates content constantly. So it gives small companies the best shot to play on the same field with a larger company.

And often, in my experience, larger companies do the worst content because they're so preoccupied with themselves.

I've written for IBM, Google, 3M, and Adobe. Sometimes it's tough getting them to realize they must work at engaging prospects. Prospects aren't gonna come over and buy just because you put up a web page.

You have to do way more than that. You have to do case studies about real people would've used the product. You have to have white papers describing how the product is better than any other approach to this problem.

You could have a webinar with a slide deck showing these things in a more visual way. It'd be great to have an infographic.

So suddenly, relatively small companies can stand in the same list as Microsoft, Oracle, and IBM. They may even offer something the big guys don't. Now they get a better shot at delivering their message.

Good B2B content provides excellent opportunities for smaller companies. And by the same token, it provides huge opportunities to beginning copywriters.

Just like small companies can be on an even field with the big guys, beginning B2B copywriters can compete with old veterans like me.

WILL: Is B2B is good entry-level niche for new copywriters? How about for copywriters reinventing themselves?

GORDON: There's an ongoing demand and it's far less competitive than trying to break into B2C. I rarely bid against another B2B writer.

I call it a blue ocean. The red ocean is where there's blood in the water because there's just too many fish. Sharks are circling. Everybody's getting eaten alive. If you can swim over to the blue ocean, you just float along and have a far more enjoyable experience.

B2B is a blue ocean, especially the content side. It's expanding so much. The last survey from the Content Marketing Institute was 88% of companies do content marketing and 76% said they're going to be doing more next year.

It's absolutely booming! So why not head where the market is booming, where there's a shortage of writers?

WILL: Did you have any formal B2B training?

GORDON: My learning was slow and painful. I would've benefited from more formal training, absolutely. Not at school. Schools move slowly and train for yesterday's jobs.

So if I were starting out today, I'd delve into the cost-effective online training where you don't have to travel. You don't have to go to a classroom. You're at your computer. At home at night or weekends. You put in a few hours learning a valuable, marketable skill.

People should invest in their own education through these online sources.

The Professional Writers' Alliance
At last, a professional organization that caters to the needs of direct-response industry writers. Find out how membership can change the course of your career. Learn More »

Published: July 28, 2016