Copywriters Have it Easy; Regular Writers Have it Hard … Here's Why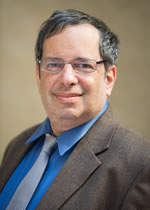 Bob Bly
After nearly four decades as a professional writer, I have come to the conclusion that being a traditional freelance writer is far more difficult and frustrating than being a freelance copywriter.
Here's why: When you are a copywriter, your customers want what you are writing. When you are a conventional freelance writer, nobody wants what you are writing.
What do I mean? Let me explain …
When you are a copywriter, clients hire you, and not someone else, because they want you specifically vs. other copywriters. They ask you to write something they want and need. It's their idea — you don't have to dream it up for them or sell it to them.
The client gives you a specific assignment with details on subject matter, tone, approach, length, format, content, and deadline. They also give you a signed contract or purchase order to commence the work.
The client pays you half up front before you write a word and the balance when you complete the project. By contrast, traditional freelance writers — those who write, say, essays, articles, short stories, plays, poems, and books — usually work entirely on spec.
There is no assignment. No contract. No one is asking for or eagerly awaiting what he or she is writing. In fact, the publishing business as well as the world at large has an attitude of yawning indifference to their work in particular — and about writers in general.
If you are a conventional freelance writer, you spend a lot of your time coming up with ideas for things you want to write and hope someone will publish. But you do this entirely on your own time. No one is paying you to spend hours pondering, mulling over, and writing query letters and proposals describing your ideas.
Since so many people want to get their novel or article published, conventional freelance writing is a buyer's market, where the supply of available writing for an editor to choose from far outweighs the demand. With that supply-and-demand equation favoring the buyer, publishers can and often do offer to buy your writing at minimal wages that most writers can't even live on.
As a copywriter, there are many more copywriters today than when I started freelancing in 1982. Fortunately, at least for now, the demand for high-performance copy — thanks in part to the Internet creating much more work — still outweighs the supply of good copywriters (not mediocre copywriters though, and there are plenty of those). Therefore, a good copywriter who is easy to work with, creates copy the client likes, and more important, writes copy that produces good response and results, can command handsome fees. For instance, I have often been paid more to write a 16-page magalog for a financial newsletter client than the advance I've received for my latest full-length book!
I have had a magazine pay me $400 dollars for a 2,000-word article. At around the same time, a corporate client who hired me to ghostwrite an article of the same length paid me $2,500. And to please the magazine editor who hired me, I had to chase down at least three to five experts to interview for quotes — experts who have no real incentive to cooperate.
For ghostwriting the corporate article, the subject matter experts are ordered by management to be available and cooperate with me. For all these reasons, I really prefer being a freelance commercial writer than a traditional freelance article, book, and or fiction writer.
That's because I get paid for everything I do. I don't spin my wheels trying to come up with ideas and then research publications that might be interested in buying them, usually for a pittance.
Also, if the corporate client wants changes, they tell me what those changes are, I make them, the piece is then accepted, and I get paid. An editor at a magazine who doesn't love your article might simply kill it and pay you either a miniscule kill fee that doesn't come close to covering the time you spent on the piece … or no kill fee at all.
Yikes — what a way to make a living!

AWAI's Simplest Guide to Pricing Copy Projects
AWAI's Simplest Guide to Pricing Copy Projects is the answer to your pricing questions. It is a simple guide for any copywriter who wants to quote, price, and negotiate fees like a professional. Learn More »

Published: July 25, 2016