Deadly Web Writing Marketing Mistakes That Kill Your Profits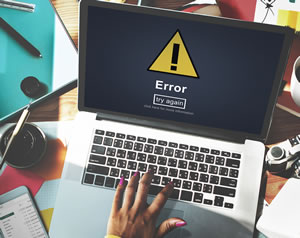 Are These Deadly Marketing Mistakes Torpedoing Your Web-Writing Profits?
Landing clients is a big mystery for a lot of web writers … especially those who are just getting started.
But you'll be surprised to learn, there really isn't anything secret about it. You just have to work at it. The good news is, the more you work at it, the better you'll become. It will no longer be a mystery; it will become second nature to you.
Sure, you'll make mistakes along the way. Everyone does. However, there are some common mistakes that can torpedo your marketing efforts and leave you feeling frustrated.
Fortunately, once you know what they are, they're easy to avoid.
13 Most Common Marketing Mistakes Freelance Web Writers Make
In my experience, the most common marketing mistakes freelance writers make fall into a baker's dozen. I've gathered all those together here and given you a way to overcome each.
Let's get started …
#1: Too many strategies …
One reason web writers stall out in their marketing efforts is that they undertake too many marketing strategies at one time. I admit, I have to raise my hand on this one. I've set myself back many times by trying to take on too many marketing-related projects. When you attempt to do too many things at once, especially as they relate to marketing, you overwhelm yourself and end up not having the time to do any of them well.
Eventually you abandon your marketing efforts out of pure frustration. I've seen it happen time and time again.
It works better to commit to just one to three marketing strategies at a time. Determine how much time you have each week and then pick strategies you can maintain in that amount of time.
#2: Inconsistency …
When you do a lot of marketing activities one week and then very little or none at all for several weeks, you don't get the results you would if you marketed yourself consistently week over week. You end up creating your own feast-or-famine cycle.
Marketing tends to have a snowball effect—it grows and grows the longer you keep it rolling. Whenever you take a long marketing break, you have to regain that momentum.
The best way to overcome this is to schedule time for marketing and treat it like a client meeting.
#3: Poor follow-up …
This is a big one. I know a lot of writers who contact a prospect and get a warm, not hot, response. They follow up once or twice (or not at all!) and then move on. The reason they don't keep following up is that they worry about being a pest. But most prospects won't see it that way at all.
When a prospect expresses interest in your services, it's okay to follow up regularly as long as you're polite and provide value. You can share an article you think they'd be interested in. You can let them know about openings on your calendar. You can even just say, "I'm following up on the project we discussed. Let me know if you'd like to hop on the phone to talk about it."
The easiest way to overcome this is to set up reminders regarding the prospects you want to follow up with. When it's time, just do it. No excuses.
#4: Not starting with a minimum …
When you decide to put together a system for marketing yourself, or you decide it's time to launch a new marketing campaign, one of the first questions to ask yourself is, "What is the bare minimum I need to do to make this work?"
When you've done that bare minimum, that's your launch point. This way you resist the urge to keep tweaking and perfecting and adding bells and whistles … and putting off ever using what you've created.
#5: Forgetting you're talking to a real person …
Always remember when writing your marketing materials that you're talking to an actual person. A real individual with personality quirks and aspirations and worries and a million demands of his or her time. Write to that individual, and no doubt you'll get a better response. If you write to a company, your message will fall flat.
#6: Not giving a strategy time to work …
This is another big one for me. Too often, I try a marketing method and don't get an immediate response. My natural inclination is to think it's not working. But that might not be the case at all. Before you implement any marketing method, make sure you know how long it will take for the results to come in. If you're sending out direct-mail postcards, for example, you need to send at least a hundred to have any inkling at all of the response rate. If you're using LinkedIn, expect to do several weeks of regular updates and engagements before you can determine if it's worthwhile or not.
#7: Not testing, tracking, and tweaking …
Whatever marketing method you implement, have a way to measure its success. Track your results. Adjust your approach based on what you learn and see if you get better results. If you don't do this, you'll be in the dark about the return on your efforts.
#8: Not doing any target audience research …
It's easy to assume you know your target audience and to think they want and need what you want them to want and need. In reality, if you create your marketing materials based on assumptions, you're very likely to miss the mark. Do some audience research first.
One of the best types of research is to call some of the companies you'd like to work with and talk to the marketing director or owner. Find out what kind of services they're most interested in and what results they want to get from those services. You can also read trade publications and industry blogs and visit industry forums.
#9: Not scheduling time …
It's so easy — especially when you're busy working on client projects — to decide you'll fit your marketing in around the edges. And then you end up not doing anything at all.
I already mentioned this, but it bears repeating. Put time on your calendar to do your marketing. Schedule it like a meeting. And then keep that meeting like you would with one of your clients.
#10: Not getting good at sales and negotiations …
Rarely is a potential client going to hire you without talking to you first. Remember, that conversation is a sales conversation. You have in mind what you'd like to charge for what the client is asking, and she knows what she would like to pay. This is all sales and negotiation. And the better you are at it, the better you'll be able to land the projects you want at the fees you would like to be paid.
You'll improve by practicing. Read up on techniques. Role-play with friends or family members. Go into low-pressure sales conversations — those you aren't super excited about landing — and practice what you've learned there. You'll get better and better at laying out the win-win aspects of any project, which means you'll close more deals … at higher fees.
#11: Not understanding and contextualizing your value …
When you offer writing services, you offer a real, measurable value to your clients. You help attract traffic, capture leads, nurture relationships, and make sales.
But don't expect your client to just innately understand your value. Think of ways to provide a context for it. You might ask what the average lead is worth to him. Then you can compare the cost of your work to how many leads it will take to pay for it, and then compare that to how many leads he can expect on average from what you do.
By breaking down your services in terms of cost, results, and return on investment, you help your clients see your value in relation to their own numbers. That will get you more easy yeses.
#12: Not capitalizing on momentum …
Momentum is a beautiful thing. You know what it's like when you have it. You're working on a project, and the ideas are flowing. The execution feels seamless, and the results are coming in like gangbusters.
When that happens, look for ways to make the most of it. For example, if you have a blog post that's bringing in way more traffic than you expected, add an extra call to action at the end asking for people to sign up for your email list. Or, turn it into a slide show and post it on SlideShare. Or, let others in your industry know about it and invite them to comment. Or, do all of the above. When things are going your way, ride the wave for as long as you can!
#13: Being afraid of making mistakes …
The biggest marketing blunder of all is not doing anything for fear you'll make a mistake. If you try a marketing technique and it doesn't work, it's not a failure … not if you make a point to learn something from what you just did. It's the learning that will move your business forward.
If you don't try at all, you'll just stay in the same place you are now. The real success stories in the writing industry are about those web writers who try and fail and try and fail and try and then succeed wildly. That can be you. But you have to put your fear of mistakes on a shelf and start doing things … even if you're afraid they won't work.
Avoid these mistakes when marketing your own business and you'll find yourself with a steady stream of clients … with work lined up for months.
This article, Deadly Webwriting Marketing Mistakes That Kill Your Profits, was originally published by Wealthy Web Writer.

The Professional Writers' Alliance
At last, a professional organization that caters to the needs of direct-response industry writers. Find out how membership can change the course of your career. Learn More »

Published: July 27, 2016