Building Long-term Financial Independence – The Rest of the Story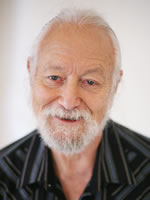 Will Newman
As a teenager, I loved listening to radio broadcaster Paul Harvey … especially when he said, "And now you know the rest of the story."
So today, I'm going to give you the "rest of the story" behind last week's thought-provoking message from Mark Ford.
At that time, Mark Ford gave us some of his strategies for building long-term financial independence.
And if you want to build long-term financial independence, you have to get started somehow — and you have to have a way to keep building it.
As Mark has often said, the way to do this is by learning a highly marketable, lucrative skill.
From my experience — and from the experiences of thousands of AWAI members — that skill is …
… copywriting.
So, let me tell you five reasons why copywriting gives you a rock solid way to build your wealth.
Rock Solid Reason #1: High Demand
When I began copyrighting 20 years ago, a limited number of ways existed for copywriters to make money.
They could write space ads, radio and television ads, catalogs, and direct mail. And many copywriters went to work in ad agencies.
Has that ever changed!
Those copywriting channels still exist … and direct mail is still going strong. But the Internet has expanded opportunities exponentially.
Tomorrow, Nick Usborne will give you details about those opportunities. But for now, it's obvious the internet has increased demand for copywriters several hundredfold … In fact, the internet has a voracious appetite which demands regular feeding.
Rock Solid Reason #2: A Demand That Matches Your Interests and Skills
Back in those 'olden days,' there wasn't much variety in copywriting. But those burgeoning opportunities I just mentioned mean you aren't locked into writing copy you don't enjoy.
Love writing long copy? You can write Video Sales Letters, traditional direct mail, long-form websites … and more.
Like writing short? Then earn money writing emails, autoresponders, short-form direct mail … those types of projects. Opportunities are limitless.
Don't like writing ad copy? Then get into white papers, case studies, blogs, or …
You get the idea.
Rock Solid Reason #3: Copywriting is Economy-Proof
In the last economic turndown, well-trained copywriters barely felt a ripple. Why?
When the economy does well, people buy. But when the economy's not doing well, people are more careful about what they purchase. And companies have to work harder to sell their products and services.
Smart marketers know the most cost-effective way to reach customers is through the many channels in direct marketing.
Rock Solid Reason #4: High Pay
What you can earn as a copywriter depends on experience … what you write … your particular clients.
Well-trained copywriters easily earn six-figures. And some — like top copywriter Clayton Makepeace — earn considerably more.
Once you are rolling, there's no limit on what you can earn. Demand for skilled copywriters is high, and supply is low. The law of supply and demand means well-trained copywriters earn top dollar.
Rock Solid Reason #5: "Can you write a letter like this one?"
AWAI's success started with this headline … because it's true.
You don't need a college English degree to succeed in copywriting. You don't even need to have done well in high school. (One of Clayton's high school teachers told him he wouldn't amount to anything — now he earns seven-figures every year!)
Learning the secrets, strategies, and skills to be a successful copywriter doesn't take long. I know of quite a few copywriters who've landed their first job in the middle of taking The Accelerated Program for Six-Figure Copywriting.
They continued their training. Got even better. And earned even more money.
But they provide proof you already have the basic skills to succeed in this industry.
Bonus Rock Solid Reason
My bonus reason for why copywriting is the ideal way to build wealth and keep building it has nothing to do with money.
But it's why I love copywriting.
You can earn a substantial income and build your wealth wherever you want. Whenever you want.
Copywriting gave me the opportunity to move to a small rural town where I'm involved in the schools and the community. I'm doing something I love — writing — and working with people I love — kids.
Couldn't have done it without copywriting.
So, in Paul Harvey's words, "Now you know the rest of the story."
I'd love to hear your thoughts on how copywriting is one of the best ways to build long-term wealth. Even if you are just starting your journey as a copywriter … or have been a working copywriter for some time now, your thoughts are welcome. In fact, I'd love to publish an article right here in The Writer's Life, sharing your thoughts with all of our readers.
I hope to see you tomorrow when Nick Usborne tells us even more about opportunities in copywriting. Until then, leave us a note in the comments section below.

The Professional Writers' Alliance
At last, a professional organization that caters to the needs of direct-response industry writers. Find out how membership can change the course of your career. Learn More »

Published: July 11, 2016