From Laid Off to Freelance Copywriter Making $200,000+ in Just 18 Months
AWAI Member Reveals the Turning Point that Landed Him High-Paying Copywriting Jobs and Changed His Career — and Life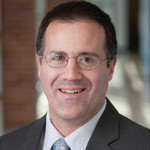 Jon Stoltzfus
If he hadn't been fired from his job as an engineer and project manager for a defense contractor — a job he'd had for 18 years — you probably wouldn't be hearing about Jon Stoltzfus right now.
Jon took the situation head on and …
In just 18 months as a working copywriter he's written multiple controls for major financial publishers and landed three retainer contracts in the financial newsletter niche. In the process he's made $206,725 — and counting — from copywriting. Not a bad boost in income, right?
Jon points to one turning point in particular for his ability to land such high-paying copywriting jobs: attending AWAI's FastTrack to Copywriting Success Bootcamp and Job Fair.
It was at Job Fair that he met Wayne Ellis, the copy chief of Eagle Financial — a powerhouse in the publishing world. He didn't just pop by to say hi. Even though he didn't feel "ready," Jon took the plunge and submitted a spec assignment, which is kind of like a tryout to show off your copywriting skills. (Wayne will be at Job Fair at Bootcamp 2016, by the way, so you can do the same thing if you attend.)
He won the spec, $500, and the chance to work on some real-life copy projects with Eagle. The rest is history: more paid work, including three sales letters — one of which became the control — and a retainer contract still going today.
And that's just the beginning. The other contacts Jon made at AWAI's FastTrack to Copywriting Success Bootcamp and Job Fair led to two more retainer contracts, both with well-regarded financial publishers, and plenty more work.
What Jon, a copywriter who started with little professional experience but a go-for-it attitude, did is well within your reach.
In fact, he has a 5-step process for kick-starting your career at Bootcamp, and he shares it right here.

The Professional Writers' Alliance
At last, a professional organization that caters to the needs of direct-response industry writers. Find out how membership can change the course of your career. Learn More »

Published: July 27, 2016