Tips for Landing Content Marketing Projects: AWAI Member Finds Freelance Success by Focusing on Active Networking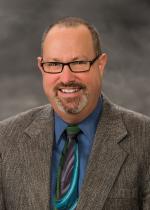 Shawn Maus
Networking and marketing yourself — two key parts to being a successful copywriter. Also, important is realizing that success doesn't happen overnight. You have to start somewhere and work your way up by keeping an eye out for the opportunities that are all around you.
That's what Barefoot Writer member Shawn Maus has discovered over the last few years as his copywriting career has taken off.
He focuses on content marketing projects.
Shawn works full-time as the communications director for a public school district and has used his copywriting skills in both his job and to take on freelance jobs to supplement his income.
"As part of my job, I joined several communications groups, public relations associations, and business groups. I had people asking my opinions on communications, public relations, and marketing. So I parlayed that into picking up some consulting and freelance work. I write emails, blogs, newsletters, and social media," says Shawn.

"I also write, direct, and produce short films. One even made the festival circuit and won some awards. Since I have a background in video/film, a lot of people were asking me to work on video scripts. I began writing and creating whiteboard videos, promotional videos, and animated instructional videos. Now, all I need is for Steven Spielberg to call so we can talk about some of the scripts I've written so I can win an Oscar!"
One of his proudest accomplishments was when a fundraising letter he wrote raised $10,000 for his school's band, paying for their trip to Washington, D.C. He also helped create a video for a local arts council so they could secure a grant. They didn't get the money, but the video was very well-received in the community.
Shawn has this advice for his fellow copywriters, including those interested in taking on content marketing projects:
"Nick Usborne said it best in the Marketing Confidence program published by AWAI: 'Be aware of the moments you say 'I can't do that,' 'I'm not good at that.' Who said that? Whenever you feel yourself or hear someone else say you aren't good enough or you're not ready, write down 'Who says?' and really think about it,'" says Shawn.

"If you're going to do this freelance writing thing, you're going to have to demand more of yourself. It's not entirely about confidence; it's about pushing on. Plan the work; work the plan."
If you're interested in learning how to find and take on content marketing projects with confidence, you can check out AWAI's program, Content Mastery: Your Step-by-Step Guide to Becoming a Highly Paid Content Marketing Strategist.

The Professional Writers' Alliance
At last, a professional organization that caters to the needs of direct-response industry writers. Find out how membership can change the course of your career. Learn More »

Published: July 8, 2016