Here's How to Make Sure Your Copy Passes the Perry Mason Test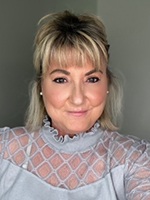 Sandy Franks
He liked being a writer better than being a lawyer
You can't sell a thing if you don't have enough proof
8 ways to build proof in your sales letter
Happy July 4th Holiday – Here's a chance to break into this niche
Get access to the most expansive marketing database in the world
When I was growing up, we only had one television in the house. Most evenings after dinner, we would gather in our basement, which served as our family room, to watch television.
Of course, my parents were the ones who determined what my siblings and I watched. So their shows were, in essence, our shows. Some of their favorites were variety shows such as The Carol Burnett Show, The Ed Sullivan Show, and The Smothers Brothers Comedy Hour. One of their favorite dramas was Perry Mason.
If you're not familiar with this show, Perry Mason was a legal drama series where lead character Perry Mason defended falsely accused people. Actor Raymond Burr played Perry Mason and really "owned" the role.
The series was built upon Erle Stanley Gardner's novels about a brilliant defense lawyer and his staff who solved many crimes with surprise witnesses and stern cross-examinations. Gardner started out as a lawyer himself, but was suspended after one month from the Valparaiso University School of Law in Indiana for being "distracted by boxing." He eventually became a lawyer but found it boring. Writing was what he loved most.
The pivotal point of each Perry Mason show was the courtroom scene where Perry managed to draw out the real criminal, usually on the witness stand.
Looking back on old show titles, they could just as easily be email subject lines. Titles such as "The Case of the Golfer's Gambit" … "The Case of the Midnight Howler" … "The Case of the Bogus Buccaneer" … and "The Case of the Velvet Claws."
But I'm not writing to talk about email subject lines; instead, I want to focus on an element of copy that without a doubt is crucial to your success: Proof.
I call this passing the Perry Mason Test.
The reason Perry Mason was able to clear those wrongly accused of crimes is because he and his team were great at showing, beyond a reasonable doubt, that their clients were innocent. In other words, they provided proof.
This is how and why being a copywriter is similar to being a lawyer. Lawyers develop a theory or storyline to support their case. Then they collect enough evidence to prove their story is true.
As a copywriter, you have to do the same thing. You have to prove to the reader what you are telling them is true. You must prove beyond a shadow of doubt that the product or service does indeed deliver on the promises and claims you make in your copy.
If you are skinny on proof, just as a jury or judge will not be able to find a defendant guilty, your reader will see your copy as flawed. He or she will put your letter in that special file labeled trash can or delete it from their inbox.
And just as Perry Mason had tricks up his sleeve, there are techniques you can use to add proof to your sales letter. Use these eight ways to build your case:
1. Credentials: Be sure to cite credentials of the person behind the product or service. What kind of education or expertise does the author have? How many years has the business been around? How many clients did they serve? What kind of degrees, accreditation, certifications, or awards have they won?

2. Borrow and Name Drop: You can borrow credibility by linking the product or service to trusted symbols, authorities, and experts. Show reviews from industry authorities, even endorsements.

3. Facts: Cite statistics, studies, numbers, and surveys to show how the product has solved an ongoing problem. Use graphs and charts as well.

4. Testimonials: Show readers your product or service works by showcasing customer testimonials. Give preference to testimonials which highlight a major benefit and are also specific.

5. Comparison: Show comparisons with other types of products or services. This can be from both direct and indirect competitors. For an airline, a direct competitor would be another airline, whereas, an indirect competitor would be a train, bus, or rental car.

6. Perception is Reality: Tell stories, analogies, anecdotes, examples, metaphors, and real-life accounts that help readers relate better to the product or service you are selling.

7. Social Influence: Prospects will give more credence to an idea or behavior when they see the masses approving of or doing it.

8. Track Record: Show your prospects the product's history of making good on claims. If you are writing for the financial newsletter market, you can talk about the gains the editor has achieved over the past months or years.
The more proof you provide in your copy, and the more you backup your claims with proof, the more likely you are to get your prospects to pull out their wallets.
As Perry Mason said to a client in "The Case of the Angry Mourner," "For some unaccountable reason, Mrs. Adrian, people in trouble foolishly try to escape it by lying to their lawyers. But your allowing me to go into court without complete knowledge of the facts is inexcusable."
Your takeaway for today: Not having enough proof elements in your copy is inexcusable. Keep these eight points handy and use them as a checklist to ensure your copy is filled with proof.

The Professional Writers' Alliance
At last, a professional organization that caters to the needs of direct-response industry writers. Find out how membership can change the course of your career. Learn More »

Published: July 4, 2016