12 Quick-Start Gateways to The Writer's Life: A Conversation with Gordon Graham — Part 3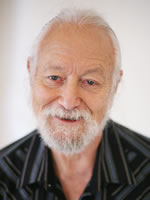 Will Newman
I hope you've enjoyed hearing from Master B2B Copywriter Gordon Graham as much as I enjoyed interviewing him.
We visit with him one more time today, when he talks about some specific reasons why B2B copywriting can be such a powerful way for you to achieve the writer's life.
If you missed either of the previous two parts of my chat with Gordon, please click here and here. I know you'll be glad you did.
WILL: You're an expert trainer. I've seen your videos. They're straightforward. Clear. Your passion for teaching really comes out. Why do you enjoy teaching so much?

GORDON: I love teaching because I want to help people get started easier and faster. Not make the dumb mistakes I did. And I made every stupid mistake in the book. I want to help people avoid those.

Here's a for instance. I'm not impressed with the typical white paper. They could be far more persuasive and factual and engaging. People could do a few key things to make them much more engaging, but they just don't know those things.

Honestly, a lot of the things content marketers learn today, magazine publishers knew 50 years ago. Things about attracting readers. Offering them something valuable and keeping them engaged. So I'm trying to help writers help companies do a better job of expressing themselves.

There's this tremendous gap between people looking for writers and writers looking for clients. The question I get most often is where do you find clients?

The answer is: "They're all around you … everywhere. Follow your interests, and you'll find clients."

Here's how this worked for me. I got a phone call one day from a woman from Google. "Nice," I thought. "They're trying to sell me some service."

She said, "I'm a marketing manager in New York. We have such a hard time finding good writers. I searched the Web, and your website came up."

I just about fell off my chair. Somebody in a company everybody knows, in a city where you can't swing a cat without hitting a writer, and she saying it's hard to find a good writer.

I learned something that day. Even the largest companies need good writers and don't have files full of resumes to call on. They go to the Web like anybody else and start searching.

So phone a marketing manager and say, "I know your industry. I know your company. I know your business. I know what you're trying to accomplish. I'd love to help you do that by writing some really great content."

Absolutely no marketing person's going to hang up on you. You're the answer to his prayers.

Even if they've got one steady writer right now, nothing is forever. That writer may get sick, may get pregnant, may move into some other field, may go back to school. And then you're next on their list, ready to work.

WILL: You created a program for AWAI called, Crash Course in B2B Content Writing. Please tell us about that.

GORDON: Crash Course in B2B Content Writing is aimed at people at any stage of their learning curve or their career. Say you're just getting started, and you want to pick a couple of content forms to specialize in. Then you can use this Crash Course to check out all the different formats.

You might hear about something you've never heard of before, like writing speeches for business executives. That might be something you never even considered, but it might be something you would love.

Or writing slide decks for webinars. Maybe you enjoy using PowerPoint, but you never thought you could make money at that.

Crash Course in B2B Content Writing provides a concise overview of the 12 most popular forms of content: blog posts, case studies, e-books, e-newsletters, infographics, placed articles, press releases, slide decks, speeches, video scripts, websites, and white papers. It covers these different types of content and talks about the differences among them.

And — this is really powerful — it has samples and resources to find out more about them.

It gives you a taste of what it's like to write those sorts of things.

Say, for instance, you're an established, intermediate B2B copywriter. Your client says, "You've been writing case studies for us, but could you write a white paper?"

Well, you've never written a white paper before. You've seen a few of them but aren't sure if you could write one.

You dig into the Crash Course and find out what a white paper's all about. How much to charge. How long it will take. What's hard. What's easy. Resources and links to other resources like my website where you can get a whole bunch of other free ideas.

Whether you're a beginner, intermediate, or experienced copywriter, Crash Course in B2B Content Writing will help you learn about all those different formats so you can write them for your clients.

WILL: Thank you so much for your time, Gordon. Before you go, is there anything else you'd like to share with our readers?

GORDON: My best tip on getting clients is be easy to work with. Be generous and helpful. Share your insights and things you've learned. Focus on helping, solving problems. Don't give up. If you truly help people with your writing, the money will definitely follow.

The Professional Writers' Alliance
At last, a professional organization that caters to the needs of direct-response industry writers. Find out how membership can change the course of your career. Learn More »

Published: July 29, 2016