Revealed: Hidden Stashes of Headline Inspiration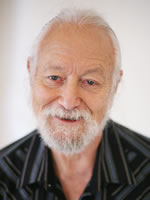 Will Newman
The two most important parts of any copywriting you do — and it doesn't matter if it's long or short — are the headline and lead.
I don't care how good your lead is, if your headline stinks, nobody's going to read your wonderful lead.
If you've been involved with AWAI's The Accelerated Program or Circle of Success Headlines Targeted Learning Program, you're learning secrets and strategies for writing strong, compelling headlines.
But even if you're not involved with these programs, I'm going to tell you about a "hidden stash" of headline inspiration … a hidden stash that's in plain sight.
To be honest, I only recently learned about these stashes. You see, this headline inspiration comes on websites I wouldn't visit until my Copy Chief, Sandy Franks, pointed me in their direction.
Until then, I avoided these websites. I felt they contained nothing of value.
Boy, was I wrong.
These are websites that run sensationalized news stories. Not my cup of tea. But while the content may or may not be worth reading, often the headlines are worth studying.
Your first hidden stash …
Let me show you an example of one of those headlines.
Joe Smith is Suing Obama, the Black Lives Matter Movement, and Probably You
(I changed the actual name in the headline to Joe Smith.)
Look at that headline. The first two phrases don't really grab attention very well. But the last part — "and probably you" sure got my attention. And made me want to read more.
And that's the first goal of a compelling headline. To grab attention and get the reader to read more.
Where did I find this headline? The Gawker website (gawker.com).
Gawker's tagline is "Today's gossip is tomorrow's news." That's why I used to avoid this website. Gossip leaves me cold. But while on the site recently, I found some headlines that inspire my own headline writing.
Notice I said "some headlines." And that's one of the secrets of using these hidden caches of inspiration. I'll tell you about that in a moment. But first, let me tell you the other places you can find headline inspiration.
A wealth of inspiration
If you dig …
Here are other sites similar to Gawker where you can glean inspiration for your headlines:
BuzzFeed (buzzfeed.com; tagline: a "social news and entertainment company")
Upworthy (upworthy.com; tagline: "Things that matter")
Digg (digg.com; tagline: "What the Internet is talking about")
National Enquirer (nationalenquirer.com; tagline: "Hottest Celebrity Gossip & Entertainment News")
I won't go into detail about these other sites. Maybe you've already visited them. But when you do go, enter with a new, sharpened eye.
You'll find many humdrum headlines there, headlines that don't do much to inspire. Don't worry.
Dig. Some of the sites, you'll have to look around a lot. But others, such as the National Enquirer site, compelling headlines will jump out at you. (In fact, marketing legend and copywriting extraordinary, Gary Halbert often talked about how sites such as National Enquirer are good places for headline fodder.)
How do you know when you've hit an inspirational headline? It stops you dead as you scan past the others. This is an effective headline. It stops you. It makes you want to read.
But when you go to these sites, the idea is not to steal actual headlines and insert appropriate words in them to match your copy. Instead, figure out why a particular headline caught your attention. Was it the words? The boldness? The newness?
In all likelihood, it's probably all three of these things. And use those qualities to inspire your next headline.
Well, Sandy has turned me from someone who avoided gossipy websites into someone who mines them for inspiration.
Let us know if you've been to these websites before and now look at them from a new perspective. Or if this is a new idea for you.
Tell us by commenting below.

The Professional Writers' Alliance
At last, a professional organization that caters to the needs of direct-response industry writers. Find out how membership can change the course of your career. Learn More »

Published: July 26, 2016