Is Copywriting a Man's Career? The Copywriter Who Cracked the Glass Ceiling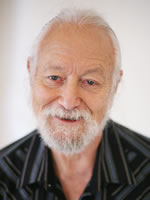 Will Newman
Is copywriting a man's career?
Of course not!
Take a look at the successful women in copywriting right now like Kim Krause Schwalm, Carline Anglade-Cole, or the many successful women AWAI members.
Thanks in large part to AWAI, copywriting is now a lucrative career with opportunities for anybody.
It wasn't always like this.
In the early part of the 20th century, women really had no opportunities in copywriting. But one of my heroes of this profession changed all that.
This hero of mine opened the door not only to women in copywriting but to people of any race, religion, ethnicity, education, or physical ability.
The first great woman copywriter in history, Helen Lansdowne Resor is inspiration for all copywriters. She opened opportunities for us all because she proved gender doesn't matter.
All that matters: Results.
Helen Lansdowne was born on a farm in Grayson, Kentucky in 1886, the second youngest of nine children. When she was four, her mother left her husband, something unheard of in those days.
So of course, Helen's mother had to work to support her family, providing a lesson in feminism and self-sufficiency that stayed with Helen for life. Her mother told her daughters, "You're never going to get caught the way I was. You're going to learn how to work."
And work she did.
Helen started writing copy at age 17 — when "a woman's place was in the home."
Not surprisingly, Helen had to struggle to gain recognition for her skills. But she was so good at what she did … and so successful doing it … that the New York Herald Tribune described her as the greatest copywriter of her generation.
Not the "greatest woman copywriter of her generation." The greatest copywriter.
The quality of her work won her the vice presidency of J. Walter Thompson Company, at that time (and still today) one of the largest ad agencies in the world.
As vice-president, Helen employed talented women writers, paving the way for women in our industry.
While at JWT, Helen produced ads like the Woodbury Soap campaign — "A Skin You Love to Touch." This ad is credited with being the first advertisement to use sex appeal.
This ad's sex appeal seems mild by today's standards. Had Helen thought of coming close to today's unbridled appeal to sex, she would've lost her customers.
And herein lies the success of her advertising. She knew, and knew well, the people she advertised to … the women of her era.
Helen Lansdowne Resor's efforts didn't stop at advertising. Although she worked 12 to 16 hours a day at the office, she still had time to challenge the status quo as a suffragist.
After many years actively involved in the movement, her female employees and she marched in the celebration parade in New York after ratification of the 19th Amendment to the U.S. Constitution.
Helen also had a long history of public service. As president of the Traveler's Aid Society, she got the group to provide shelter to homeless women during the Depression.
She also donated freely to institutions like the New York Museum of Modern Art and Radcliffe College.
Helen Lansdowne Resor is more than just a pioneering woman copywriter. She's a model for us all of who seek freedom … freedom to do what we want regardless of gender, race, ethnicity, or education.
Freedom to achieve the writer's life.
What are your thoughts about Helen Lansdowne Resor … and the role she played in opening up copywriting for everybody? I'd love to hear your thoughts. Let us know by commenting below.

The Professional Writers' Alliance
At last, a professional organization that caters to the needs of direct-response industry writers. Find out how membership can change the course of your career. Learn More »

Published: July 25, 2016