The "Rogues Gallery" Secret for Writing Emails People Eagerly Look Forward to Reading and Buying From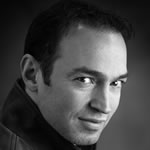 Ben Settle
Back when I was in 6th grade, I saw a show on the Disney Channel that has been responsible for collectively making millions of dollars in sales via email between my clients and myself over the years.
The show was called The Wonderful World of Disney. And the episode was titled: "Disney's Greatest Villains."
The same actor who plays the creepy guy in the Magic Mirror from Snow White and the Seven Dwarfs and other Disney specials hosted it.
The Mirror spent the entire show talking about why the VILLAINS are the reason why Disney stories are so popular, along with clips of various Disney films to prove his point.
To paraphrase what he said:
'Take a story with no villain, danger, or evil plans, and put them together and what do you got? Boredom.'
In other words:
It's the villain who determines how much you like the good guys. And, it's the villain who is #1 in any story. And guess what? It's the exact same in your emails, too.
Here's what I mean.
Regardless of what you sell (product, service, fundraising, etc., doesn't matter) or whom you sell to, your product is the hero, riding in on his noble steed and slaying the bad guy.
But, if the bad guy is not seen as a truly credible threat, something evil and malicious, and who will destroy the world (or, rather, the prospect's world), then your product will not look nearly as effective as it really is.
Like in Disney movies, the villain defines the hero, not vice versa. Without an evil, powerful, diabolical villain, the hero is just another ordinary chump walking the streets.
And, thus, if you spend a lot of time defining the problem in your emails, your solution will look like a badass hero in cape and tights, even if he's a 110-pound weakling just for challenging said villain in the first place.
This is why it can be so profitable to write emails in such a way where you get very detailed about a problem (the villain), but is very vague about the solution (the hero). Without that villain, your hero has no purpose. It has no context. And, it has no reason to exist at all — much less be bought.
Villains can take all kinds of forms — from physical and emotional pain, to insecurities and loneliness, to feelings of betrayal, fear, frustration, and outrage, and the list goes on. It all depends on the demons that plague your market on a daily basis.
And one of the most profitable things you can do (starting today) is create a sort of "Rogues Gallery" of these villains that torment your market, that you can then position your product as the hero to defeat them.
Here's how you do it when you are writing emails:
Write down every kind of pain — real or imagined — your market feels and is experiencing. Don't stop with just the obvious ones. Write down all the not-so-obvious ones, too. If you do this exercise, you will be amazed at the sheer number of different villains — both A-list villains and B-listers, they are all great email fodder — that come forth.
Then, write about a different one of these villains each time you are writing an email to your list and plug your product at the end as a way to defeat that villain.
It sounds simple, but doing this will make your emails far more profitable. And, it will also make writing your emails a lot more fun, too.

AWAI's Advanced Training
The Most Comprehensive Collaborative Learning Experience for Aspiring Copywriters. Learn More »

Published: July 11, 2016