Want to Write an Effective Story Lead? Follow These Four Surefire Strategies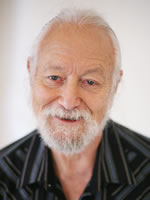 Will Newman
Yesterday, we talked about one of the most successful ways to lead your promotion — with a story lead.
This powerful technique for leading promos is rapidly gaining popularity in virtually all niches. Why? Because a story lead is so effective in grabbing the prospect's attention and interest.
The subject of the storytelling lead can be an event, a thing, or a person. By far, the most effective subject, however, is a person … usually someone involved in a discovery, a prediction, or a compelling event.
How do you write an effective story lead? Here are four strategies you must consider:
1. Know your story
Study and read everything you can about the subject of the story. After you have more than enough background for your story, close your eyes and tell yourself what your story's about. This gets the story firmly settled in your mind.
Once you've done this, write out details of your story in a number of different ways. Then, pick out the story approach that's most effective.
2. Prepare your story
Ask yourself what message you want to convey. Identify the key moment you want to present, the one that makes your story compelling and relates most closely to your promise.
In yesterday's example story lead about James and Covenant House, this key moment is when James is falling asleep after finding refuge in Covenant House.
3. Identify the "arc" of the story
"Arc" is the Hollywood term for the development of the main character overcoming obstacles in his way.
The arc of James' story is when James begins feeling comfortable enough to reveal his dark secret. This tells the reader how Covenant House does more than just give kids food and a safe place to sleep.
How do you figure out the arc? Start by figuring out how the story ENDS. List and put in order inspiring details about the story. Once you've done that …
Start in the middle of the story. James' story starts in the promotion with him falling asleep in Covenant House. His real story started after years of abuse. But that's not where you want to start the story lead. You want to start where you get the most action.
4. Construct the story lead using these guidelines
Make it tight. Use important details. Remove others.
Hint at the Big Benefit to come at the start.
Ruthlessly eliminate anything you don't need.
Tell your story quickly and stay relevant.
Stick to the truth.
Rely on specificity and juicy details.
When finished, tie it all together with your promise and then transition to the rest of the letter.
Where to find good stories
So where do you find compelling stories? (Remember that unless you lead with a phrase or copy that indicates your story is fictitious — for instance "Imagine …" — your story must be true.)
Here are a few of the most productive places to mine for stories for leads:
Customer testimonials
Product creation stories
Personal stories from newsletter editors or "gurus"
Topic-related news stories (An example from the past: the development of new biotechnology drugs, followed by a stock guru describing how to get in on the ground floor by investing in Genentec.)
Topic-related best-selling nonfiction books (Let's say you're writing a promo that stresses the importance of separating fact from hype in investing. You could get tremendous fodder for your story lead from Extraordinary Popular Delusions & the Madness of Crowds.)
Biographies and history books (Let's say you're selling a newsletter with a big focus on individual privacy. You could craft a dramatic and compelling story lead from a biography of one of the Founding Fathers.)
The next time you're faced with writing a lead, explore the power of storytelling by writing one. You'll find yourself in the company of the best copywriters in the business. And you'll discover an exciting, profitable, and enjoyable strategy for success.

The Professional Writers' Alliance
At last, a professional organization that caters to the needs of direct-response industry writers. Find out how membership can change the course of your career. Learn More »

Published: July 1, 2016