Why You Can't Rush Your Success as a GREAT Copywriter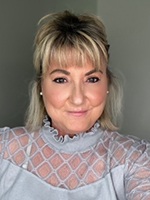 Sandy Franks
Born poor, but found his fame through writing
Success lessons everyone can use
Worldwide phenomenon: 70 million copies sold
5,000 hours to become a Master Copywriter
You can change your destiny with patience, persistence, and perspiration.
These aren't my words of wisdom …
They were coined by a man who was born into poverty in a one-room cabin near the Pound River in Virginia. At the tender age of 10, his mother died. At just 13 years old, he took a job as a mountain reporter for a small-town newspaper to help feed his family.
He loved writing and found a rewarding career in journalism. His writing talents caught the eye of steel-magnate Andrew Carnegie, who commissioned the young lad to interview over 500 millionaires with the goal of uncovering a success formula that could be used by the average person.
The 500 millionaires included Thomas Edison, Alexander Graham Bell, Henry Ford, Elmer Gates, Charles M. Schwab, Theodore Roosevelt, William Wrigley Jr., John Wanamaker, William Jennings Bryan, George Eastman, Woodrow Wilson, William H. Taft, John D. Rockefeller, F. W. Woolworth, and Jennings Randolph, among others.
If you haven't guessed by now, the man I'm talking about is Napoleon Hill, author of Think and Grow Rich, which was published in 1937. At the time of Hill's death in 1970, sales of his book reached more than 20 million copies sold. At last count, the number sold was over 70 million copies.
So what do Napoleon Hill's words of wisdom have to do with you, my dear aspiring copywriter?
Let me explain … Just recently, a "newbie" copywriter-in-training expressed frustration over how long it was taking to find success as a copywriter. She had gone through The Accelerated Program for Six-Figure Copywriting and "felt as if I were missing something."
She posted her comment on one of AWAI's Facebook groups. Many fellow copywriters quickly jumped in and offered ideas to help her out. Overwhelmingly, the one piece of advice that stood out the most was similar to those famous words from Napoleon Hill … that it takes patience, persistence, and perspiration.
Here's the plain and simple truth about becoming a GREAT copywriter: It will happen, but it doesn't happen overnight. In fact, AWAI Co-Founder (and one of my mentors) Mark Ford says to go from incompetence to competence takes at least 1,000 hours of studying and learning, and to go from competence to mastery takes at least 5,000 hours.
In no way does this mean you shouldn't look for clients during your journey to greatness. Having paying clients only helps you become better, because you'll get feedback and real-world experience that will improve your skills. Plus, it's also a way to fund your learning. (Napoleon used the money he received as journalist to fund his schooling.)
Aspiring copywriter Vic Elias said it took him about half a year before he was making enough to live on. He spent time calling people and sending out self-promotions. He did it for about three years before his golden moment came along and he became a copywriter working for Mike Palmer, one of the greatest financial copywriters on the planet.
Monica Day, another copywriter said that when she attended her first AWAI FastTrack to Copywriting Success Bootcamp in 2002, she was broke. But three years later, she was able to claim $134,408 in income on her tax return.
These aren't isolated success stories. Nope, not in the least. AWAI literally has hundreds of stories like these of aspiring writers who kept at it for a long time before it all finally came together.
So don't give up, no matter what obstacles you face. In the end, copywriting is worth all your blood, sweat, and tears because it offers one of the best benefits of living the writer's life … financial freedom.
Your takeaway for today: Don't rush your success as a copywriter. Put in the time it takes to master the fundamentals. And keep practicing your craft, because becoming a GREAT copywriter takes patience, persistence, and perspiration. But it's worth it.

The Professional Writers' Alliance
At last, a professional organization that caters to the needs of direct-response industry writers. Find out how membership can change the course of your career. Learn More »

Published: July 18, 2016