The 50-Year-Old Secret of What Really Makes Your Prospect Buy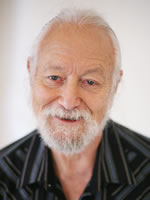 Will Newman
Achieving the writer's life depends on your being able to write successful, persuasive sales copy.
At its heart, sales copy is a specialized form of advertising. This is true whether you're writing for financial, fundraising, self-help, or any Business-to-Consumer (B2C) niches.
And all successful advertising comes from making a promise to fulfill some hope, desire, or need in your prospect's life.
What do you promise?
Do you promise the nutritional supplement you're writing about contains ashwagandha? Or the financial newsletter you're selling has a "guru" with 19 years' experience in option trading? Or even that 97.2% of donations the charity you're raising funds for goes directly to feed the children it supports?
Let's ask legendary titan of advertising and marketing David Ogilvy. Ogilvy is no longer with us — but his ideas and teachings are as relevant today as they were 50 years ago when he was running the world-renown advertising agency Ogilvy & Mather.
In Ogilvy on Advertising, Ogilvy wrote …
"It pays to promise a benefit which is unique and competitive, and the product must deliver the benefit you promise. Most advertising promises nothing. It is doomed to fail in the marketplace … Headlines that promise to benefit sell more than those that don't."
It pays to promise benefits. What I described before — like the ingredient ashwagandha — are features, not benefits.
We talked about features yesterday. You want to stress features if you're writing Business-to-Business (B2B) copy. But if you're writing Business-to-Consumer (B2C) copy, it's another matter entirely.
What makes your copy stand out from others? Your copy's success — and yours — comes down to promising a benefit your prospect feels will improve his life in some way.
There are three levels to the benefits to harness when writing B2C: Superficial benefits, deeper benefits, and core benefits.
But the place to start is not benefits. It's features.
As we said yesterday, study the features of your product thoroughly. For each one, ask yourself, "How will this feature improve my prospect's life in a very real way? What is its benefit?" If you're like me and most other copywriters, the first ideas popping into your mind will be …
First-level benefits: don't dig … they're right there
The simplest level of benefits — the most obvious ones— are benefits you get by thinking about the features generically. They sit there right on the surface and could apply to almost any person who'd be interested in your product.
For instance, you're selling a contrarian investment newsletter. The first-level benefits are important, for sure. Most of them would be wrapped up in the newsletter's track record and the types of returns a reader can get from the recommendations.
For an alternative health product — the first-level benefits are physical improvements the product produces in the prospect. Improved cardiac function from resveratrol, for example.
First-level benefits are where most copywriters stop. They're "good enough." My feeling about good enough is that "good enough is never good enough."
Bob Bly calls these first-level benefits "superficial benefits." If you stop with superficial benefits, you'll have superficial copy. Sure, you can sell your product. But you won't have super-winners … copy that gets you the writer's life faster.
So how do you go deeper than superficial benefits? Come back tomorrow when we talk about digging for deeper benefits.
Until then, comment below. Tell us what you think about features and benefits and your copywriting success.

The Professional Writers' Alliance
At last, a professional organization that caters to the needs of direct-response industry writers. Find out how membership can change the course of your career. Learn More »

Published: August 23, 2016