Are You Wasting Your Time with Frustrating Web Searches?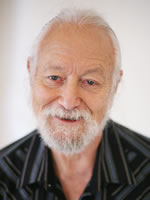 Will Newman
When I started copywriting, the Internet as we know it was beyond most people's imagination. Over those almost 20 years, it has become an indispensable tool for copywriters like us.
And this huge change means you have a better chance of achieving the writer's life quicker.
Why?
Because if you want your promotion to be successful, you must make it believable.
And credibility is crucial not just because it sells your product. More important, it builds the long-term relationship you need to have with your prospect.
Credibility depends on many factors, but one of the most important is being able to prove what you say.
Today, I'm going to tell you about several of the sources I rely on all the time to build credibility — sources that go beyond simple Yahoo!, Bing, and Google searches.
Researching "scholarly" sources
When I start my research, the first place I turn is Google Scholar. This service lets you search for articles in scholarly or academic publications. Journals where you can get data on subjects as varied as the Gross National Product of China or clinical research on the herbal supplements.
Click here to get to Google Scholar. Be sure to bookmark it when you get there so you can come back to it frequently.
Note: While searching is free, some results require payment if you want to see the full article. Still, Google Scholar is a great way to at least scan the abstracts and start your research.
Keeping on top of the financial world
Are you fascinated with writing copy for the financial niche? (It is, after all, the most lucrative copywriting niche.)
Then let Google keep you on top of the financial news with their Google finance page.
It gives you the latest market summary, trends, top financial news and stories, and tons more. Click here for Google's finance page. And be sure to bookmark it.
New news and old …
You might already be familiar with Google News for finding out what's happening right now. But it's also a great source for tracking down older news stories that can add credibility to your copy.
For this purpose, I recommend using their advanced search option. Click here to go to Google News. Don't forget to bookmark it, either!
Books … the source of much knowledge and credibility
Books can be a wonderful source for ideas, statistics, and stories that add credibility to your copy. Google has, in their words, "the most comprehensive index of full-text books." To search that index, go here for Google Books.
This site allows you to search for titles of both current and out-of-print books on virtually any subject. Some books have preview text. Some older, out-of-print books have the entire book available to read.
Tomorrow, a "just for fun" article where I get to air some of my biggest gripes.
Until then, we'd love to hear from you. Please tell us what's on your mind by commenting below.

The Professional Writers' Alliance
At last, a professional organization that caters to the needs of direct-response industry writers. Find out how membership can change the course of your career. Learn More »

Published: August 25, 2016