The Call that Ramps Up Your Promotion's Chances of Success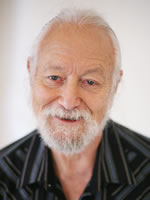 Will Newman
Yesterday, we talked about seven strategies for keeping your first client — and all clients — happy.
These strategies help you become the go-to copywriter for your clients … ensuring they'll call back again and again.
The first strategy is having a "creative call" with your client. It's where you find out everything you need to know about your assignment.
Many copywriters think they're supposed to know everything about the product and how to promote it from the get-go.
Your clients don't expect that. They expect you to ask relevant questions. It shows you're a professional.
If your client doesn't schedule that call, contact her and schedule it. And, if possible, schedule the call on Skype so you can record it as well as take notes.
Here are the eight steps I take for making my creative calls productive. These steps tell your clients you're a savvy copywriter who wants them to profit from your work.
Creative Call Step #1:
Before the call, RESEARCH!
Don't shortcut this crucial first step.
You'll research in greater depth after the call. But you want to go into it armed with basic information about your client's product or service.
Find out what you can about the product's features. Imagine what benefits those features might provide. Try to develop a complete 3-D image of the prospect.
Go beyond product-related research. What other products/services does the client offer? Does their website show testimonials or endorsements? Is there a "guru" — or someone who represents the company?
With this preliminary research under your belt, you're ready for …
Creative Call Step #2:
Follow this script for the beginning
Start your creative call by thanking the client for his time. And notify him if you're recording the call for your personal reference. Explain you've done your preliminary research (stress preliminary), but you want to pick his brains to get ideas how we can do a great job.
After that, it's time to start asking questions …
Creative Call Step #3:
"Tell me everything you can about [product]?"
This very open-ended question may unleash a barrage of information. Don't be afraid to interrupt (politely) for clarification. But let the client tell as much as she can before asking her these more specific questions …
Creative Call Step #4:
"What are the product's most important features?"
As you go through AWAI's copywriting programs, you learn benefits, not features, convince prospects to buy. But those benefits come from the product's features. So start here.
Then, before asking about benefits, ask …
Creative Call Step #5:
"Who's your ideal prospect?"
Let your client tell you about their best customers. Their gender, age, income level (if known). Lead your prospect to give as much information as he can.
Later, on your own time, you're going to flesh out this image more. (We'll talk about how in a future articles.)
Then ask your client …
Creative Call Step #6:
"What's the USP?"
The USP is the product's "Unique Selling Proposition." It's all those things that set it apart from the competition.
That could be effectiveness, price, guru's or spokesperson's background, even something like the size of the pill.
Press your client for as much info as possible. You'll also research this further on your own by comparing the client's product with her competitors' products.
Finally (almost), ask …
Creative Call Step #7:
"Do you have testimonials, endorsements, or customer service letters?"
This is a straightforward request … unless the product is brand-new. In that case, ask to see testimonials, etc., about other products or about the company itself.
That's it for the creative call, except …
Creative Call Step #8:
You've taken notes … Do you have any questions?
Clear up questions or confusion you have before thanking your client for her time.
When you're done, take all the information you have and RESEARCH everything in great depth.
I hope to see you back here tomorrow. I'll be telling you when your headline or subject line can deceive your reader. Until then, give us your thoughts by commenting below.

The Professional Writers' Alliance
At last, a professional organization that caters to the needs of direct-response industry writers. Find out how membership can change the course of your career. Learn More »

Published: August 9, 2016