Don't Let Your Words Accidentally Rile — or Amuse — Your Reader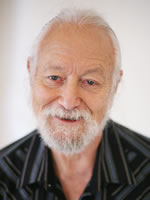 Will Newman
I'm a word lover.
When I hear a word misused, I grumble. If Linda's nearby, I complain to her. (She's a fellow word lover, just more reasonable than me.)
I never correct anyone in person. But I do yell at the radio, newspaper, or whatever media has raised my hackles.
This attitude seems to fly in the face of good copywriting. We're supposed to "write like we talk." Take a look at the first paragraph. I should have written Linda is "more reasonable than I." Too formal. I violate grammar rules all the time.
But when a writer or newscaster or someone who should know better misuses words, grrr.
Let me give you an example.
The other day on Fresh Air with Terry Gross, her guest said, "I got so angry, my head literally exploded." The image of this author's head exploding … I couldn't help laughing.
This misuse of 'literally' is common now. It doesn't bother many people.
But it bothers some people. And we need to understand this.
Nothing in our writing should take the reader's attention away from our message. We don't want our words to cause chuckles or raise eyebrows.
If you mean 'figuratively,' don't substitute 'literally.' You risk losing your reader's attention, causing him to laugh … or worse, question your sensibility.
Another example: comprise.
"The team is comprised of ten members" annoys me. The proper use is, "The team comprises ten members."
I'm not alone in this gripe. It bothers Martha Barnette and Grant Barrett — hosts of the outstanding language podcast A Way with Words. Grant writes slang dictionaries and seldom lets common usage bug him. But this one does.
The reason it bothers Grant mirrors why it bothers me. I think people use 'is comprised of' to sound intelligent. To impress. Using it this way does neither.
But when used correctly, the sentence sounds awkward.
How does a smart copywriter use 'comprise'? "The team has ten members." Put another way: 'comprise' has no place in copywriting.
Brian Garner — author of Dictionary of Modern American Usage — calls words like 'literally' and 'comprise' skunked words … words whose disputed usage is likely to bother or distract readers.
Do you really want to bother your reader?
Take a look at 'bimonthly.'
For many years, bimonthly meant every two months. A bimonthly payment plan meant you paid every two months. (Similarly, biweekly and biannually.)
But now, many believe it to mean twice a month. What's right? Every two months or twice a month?
Both meanings are now accepted as correct. Because the meanings of these words aren't clear, they're skunked words. Don't use them. Ever.
If you use them, you'd have to explain, which wastes time. Something a good copywriter doesn't do.
No list … just tight editing
I'm not going to give you a list of skunked words. That list changes constantly. Instead, understanding why a word or phrase might be skunked serves you better.
So as you edit your writing, look carefully for words or phrases that confuse (like 'bimonthly'), that might raise a smile (like 'literally'), or have become glitzy (like 'comprise').
When you spot them, find a simpler, clearer substitute.
I'd love to hear what words you feel are skunked … and so would our other readers. Tell us by commenting below.

The Professional Writers' Alliance
At last, a professional organization that caters to the needs of direct-response industry writers. Find out how membership can change the course of your career. Learn More »

Published: August 26, 2016