Always Do the Work Needed to Get Testimonials for Your Sales Letter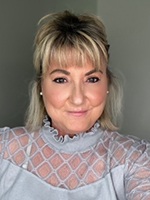 Testimonials are an unbiased point of view
The numbers don't lie
7 types of testimonials to get
Make sure your testimonials overcome these five objections
Hidden writing assignment that could put money in your pocket
In last Monday's issue of The Golden Thread, I told you about the importance of including testimonials in your sales letters, and also shared a few ways to get them courtesy of "A-list" copywriter, Bob Bly. (If you didn't read it yet, you can go here to catch up.)
Today, we're going to continue that conversation by taking a look at the different types of testimonials you should use. I'm also going to tell you the five objections the testimonials you select need to overcome.
But first, let me restate why testimonials work.
It comes down to this. No matter how great the product is that you are selling … no matter how accurate the claims are in your copy, prospects always tend to view things with a high degree of uncertainty and skepticism. They don't know much about the product you are selling. It might even be the first time they've heard of the product and the company behind it.
You, dear copywriter, have to ease their skepticism. That's where testimonials come in. The reason they work is because they give prospects an unbiased, accurate point of view from a source other than the company.
In other words, they whittle away at your prospect's objections and turn, "No, I don't want this," into, "Yes, I want this product."
Just how well do testimonials convert skeptics into buyers? DigitalMarketer, a well-known online marketing firm, says testimonials boost conversions by as much as 33%. LanderBlogg knows how well they work too. They did an A/B split test on testimonials and found they increased conversions by 22%.
The numbers don't lie. Testimonials help drive response.
So now that you know just how well they work, here are the different types of testimonials you should use:
Quote Driven: These are brief and usually focus on a few lines taken directly from customer emails and letters.
Social Media: Can be succinct or long, and are from popular social media outlets including tweets, YouTube, and Facebook.
Celebrity Spokesperson: A famous, well-known celebrity who endorses a product or service.
Authority Backed: These are from people who are considered industry experts.
Story Style: A customer's story on how they used the product with the results they achieved
Before/After: A customer who was hesitant about buying the product and what happened after using it.
Media Reviews: The product is reviewed or showcased by major media outlets.
The best way to use this list is keep it nearby when you go about the business of collecting testimonials for your sales letter.
By now you know testimonials work … you know the different types of testimonials you can use … now we're going to focus on the five core objections a testimonial needs to overcome.
It goes back to what I said in Part 1, "not any ol' testimonial will do."
You see, convincing someone to buy something sight unseen requires an airtight argument … one that overcomes the core objections your prospect is harboring. Those objections include:
1. I don't have enough time.
2. I don't have enough money.
3. It won't work for me.
4. I don't believe you.
5. I don't need it.
Take a look at the testimonials you've collected and see how many address one of these objections. If none do, start over again and collect new ones. The ones that do, be sure to use them in your sales letter.
Your takeaway for today: Don't underestimate the power of testimonials. They'll make your job creating a convincing argument easier and help you get the sale.

The Professional Writers' Alliance
At last, a professional organization that caters to the needs of direct-response industry writers. Find out how membership can change the course of your career. Learn More »

Published: August 15, 2016