Just For Fun: Do You Know These "Everyday Holdovers"?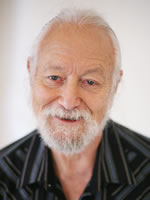 Will Newman
We're going to have fun today, venturing into one of my favorite subjects: Language.
Katie Yeakle inspired today's article with a phrase in an email. Even though it's a common expression, it's no longer applicable in 21st century America as it was originally used.
I'll get to that phrase in just a few minutes. But it spurred me to talk about what I call "everyday holdovers." Most of us over age 25 use these expressions in our everyday life. But they come from technology or activities that have long disappeared from the scene.
Let's say you're calling a friend. How do you start the call? You dial her. Back in the day, we stuck a finger in the circular dial on the phone and spun it. Remember those days?
When finished, you hang up. You remember when phones had handsets separate from the base? To end the call, we stuck the handset on the base. But even that expression is a holdover from the much earlier days when phones hung on the wall.
Your friend gave you some news in the call that just scorched you. So you head to the gym to blow off steam. This expression comes from the days of steam locomotives. If pressure in their boilers wasn't vented through a release valve — blowing off steam — the boiler could explode.
After blowing off steam, you go to a store. When you're done, the cashier rings up your purchase.
Cash registers used to have little bells. Cashiers would enter the price of each item on a set of mechanical levers, when they pressed the button to get the total, the total price would pop up in a window and the bell would ring.
When you get to your car, it's brutally hot inside. You roll down the window. I had a friend who owned a 1951 Buick. The window crank lowered and raised the window in three quick turns, faster than any modern electric window. Ah, the good old days.
Once home, you tell your partner about the great bargains you got. And you keep on until you're told "you sound like a broken record." Remember the days when a scratch in a record meant you'd hear the same three notes over and over and over?
After ignoring your partner, you get on your computer to send your daughter an email about your great bargains. You also "CC" your cousin. "CC" comes from "carbon copy." Remember carbon paper? I even remember when carbon paper smudged your fingers if you didn't handle it carefully.
All told, it's been a hard day. As you settle in for a quiet evening, your partner — possibly sorry for the broken record comment — says you look like you've been put through the wringer.
I remember the old wringer washing machines where this holdover originated. I also remember when, as a five-year-old, I decided to help my mother with the laundry. She'd gone to answer the phone. I took an undershirt from the tub and put it in the wringer … along with two-thirds of my arm!
So, this bring us to what Katie said to inspire today's article. She'd sent a note about an Inside AWAI webinar she and Rebecca Matter are giving about "Getting Your Foot in the Door with Potential Clients."
The everyday holdover in Katie's message? "Get your foot in the door." This goes back to the days of door-to-door salesmen who'd slip a foot between the door and jamb to keep the door from being slammed in their faces.
I'd love to hear "everyday holdovers" you use. Please let us know about them by commenting below.

The Professional Writers' Alliance
At last, a professional organization that caters to the needs of direct-response industry writers. Find out how membership can change the course of your career. Learn More »

Published: August 11, 2016