Learning Styles That Help You Achieve The Writer's Life in the Fastest Time Possible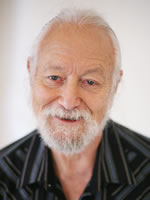 Will Newman
It's great seeing you back here today as we continue discussing the four essential keys for achieving the writer's life.
Over the past two days, we talked about the first two of those keys: adopting an attitude of success and scheduling for success.
(If you missed those articles, click here and here.)
Adopting an attitude for success and scheduling for success are crucial foundations for making the writer's life your reality.
But to achieve this reality, you must learn the skills, strategies, and secrets for writing strong copy.
So, today we're getting down to the nitty-gritty of becoming a successful copywriter with two crucial strategies for making your studying as quick and effective as possible.
The Writer's Life Key to Success #3:
Study for success
The best thing I've ever done in my life was teaching severely disabled children for 25 years. Those kids taught me a tremendous amount about life, courage, and determination. They also taught me about the different ways people learn.
The children I've tutored in regular education the last 20 years reinforced those lessons many times.
The core lesson I learned about learning?
As simple as it seems, people learn in different ways. I'm a reader, a highlighter, and an outliner.
Many of the young people I tutor in our elementary school don't learn best that way. They learn through activities. Many others learn best by seeing. (Educational jargon calls them "visual learners.") They learn best if they see something on a screen or performed in front of them.
I volunteered in a science class a number of years ago. The kids chattered away while the teacher (an excellent one) spoke. She told me, "Will, look at this."
She then asked one of the students what she'd just said. The student had no trouble repeating it … in his own words. These kids learned by listening.
You're the same. You have your own specific best way to learn.
So I pose this question to you: What's your learning style, the one that lets you learn skills, strategies, and secrets of copywriting best?
The answer is …
… all of them.
I won't go into details about educational research. But there's a ton of evidence that regardless of how you learn best — seeing, doing, listening — you truly learn best by combining as many different ways possible.
Many of the AWAI programs incorporate this core learning strategy.
And yesterday, I mentioned a specific type of AWAI program called "Live Companion Series."
I told you then the biggest benefit of those programs — biggest for me at least — is how they keep you on a reasonable 10-week schedule for completing the program.
The second biggest benefit — one that ranks right up there at the top — is how they combine different ways of learning in an enjoyable way.
I won't go into a lot of detail about them. But these programs also incorporate another essential for learning.
Asking questions.
You might think the advantage to asking questions is that you're able to clear up confusion. Yes, you're right there.
But the biggest benefit of asking questions is you move from passive to active learning.
You're not just taking in what you're hearing; you're processing it so it becomes ingrained in your learning. This is true even if you're not the one asking a question.
Reality is, most people shy away from asking questions in group settings. But when someone else asks a question, it's often a question others have. And those people who didn't ask the question are actually involved in that active learning mode.
Your takeaway today: When studying how to achieve the writer's life through copywriting, use as many different ways of learning as possible. And find ways to ask questions. Those questions help you take an active part in your own learning — making your learning stronger and deeper.
Tomorrow, we look at the fourth key to achieving the writer's life: Doing. Until then, let us know what you think by commenting below.

The Professional Writers' Alliance
At last, a professional organization that caters to the needs of direct-response industry writers. Find out how membership can change the course of your career. Learn More »

Published: August 4, 2016